Nowadays, we are all conscious of the harm being done to the environment and the need to change the way we both manufacture and consume. Moving to a more sustainable way of living that is in tune with nature means choosing cleaner, more natural alternatives to plastics—and here in the Alentejo, there is one right under our noses!
Traditional industry

The humble cork, produced right across the region is a wonderful product being fully natural, flexible, hard-wearing, sustainable and is grown and harvested relatively easily. It forms the basis of a traditional, age-old industry that still forms part of the Alentejo landscape, and the vast sweeps of 'montado' or cork forests are wholly synonymous with Portugal.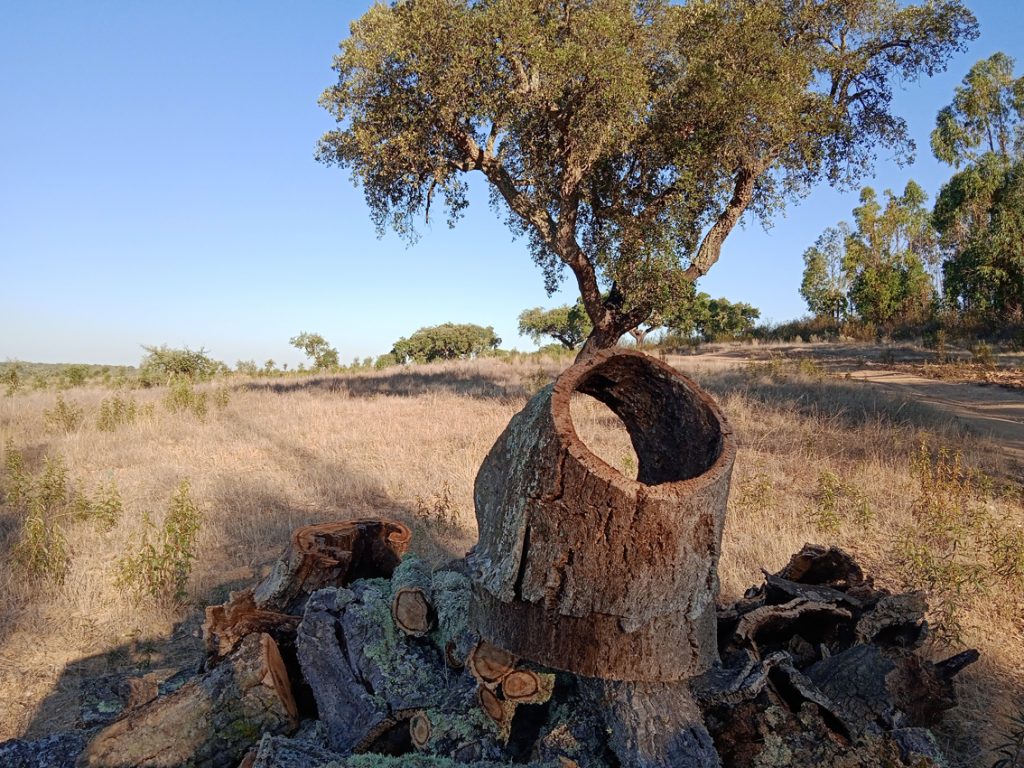 Cork (Quercus Suber) is biodegradable, natural and far more beneficial to the environment than many synthetically produced materials and has a myriad of uses. Harvested by humans for over 5,000 years it has been used as a seal for food and drink containers, to make floating devices, fishing gear, shoes and many other forms of insulation.
Fully sustainable cork
Grown across the Mediterranean (especially in Spain and Portugal) cork oaks, or sobreiros can live for over 300 years and what makes the tree fully sustainable is that it is not chopped down in order to extract the cork. Once the tree is over 25 the bark is carefully stripped by skilled forestors, it then grows back and every nine years is harvested again. The vast areas of Montado and Dehesa (in Spain) also provide a natural habitat for many animals, and at the same time help in the prevention of desertification.
Alentejo cork

Now you may think that cork is a product that is dying out in popularity but this is far from the truth—it is actually a product of the future and is now being used in technology and industry. The reasons are simple: it's easy to produce, is natural, sustainable and has a myriad of applications. As well as the traditional uses mentioned above, it is used in badminton shuttles, baseballs, sealing and anti-friction materials in machinery, fire insulation, construction, fishing and boatbuilding, insulation in recording studios and even used for the heat shields in spacecraft!
Cork in Estremoz
For visitors to Estremoz market on Saturday mornings, there are always several stallholders selling sections of cork that have been formed into basins or bowls, as well as in the regular cabins in the main square where you can purchase everything made of cork from bags and purses, to hats and trainers.
Cork is definitely a material of the future and an example of how a traditional age-old agricultural industry continues to hold its place in the world and at the same time is in harmony with nature.