It is no secret that Portugal's Alentejo is full of historic places that in some cases date back to Neolithic times. It is a land that encompasses many secrets of humanity and this is what makes it such an important part of Portugal's cultural heritage.
We have written in the past about the dolmens and menhirs to be discovered in the Alentejo, and shared with you the most remarkable ones, but now the Directorate-General of Cultural Heritage has recently presented a new plan to promote the heritage of our beautiful land: the Megalithic Route.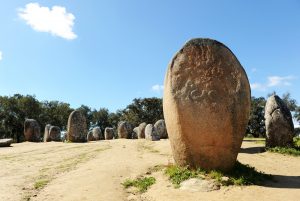 The initiative was announced at one of the most important European megalithic centres, the Cromlech of Almendres, now defined by the government as a 'specially protected site' and declared a national monument. It is one of the most striking monuments of European megaliths and the largest set of structured menhirs on the Iberian Peninsula—for this reason, it was chosen as the place to present the new 'Megalithic Route'.
The project, Cultural Routes of the Alentejo and Ribatejo, aims to guide tourists and visitors to the different places where menhirs, cromlechs and dolmens are to be found in the two regions, (which along with Brittany (France) possess the 'greatest density and variety of megalithic remains and monuments'.atone ages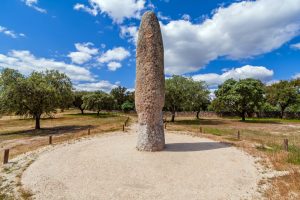 The Routes include two options of 3 and 7 days where participants have a chance to visit the most emblematic and historical places, enjoy local gastronomy and stay at traditional accommodation, which will fully emerge people into Portuguese culture.
You can find out more about this new initiative and download the brochure with detailed information on the routes here. 
We love nothing better than to explore history by travelling around the region in our little vintage Volkswagen Beetle called Olive, and are looking forward to exploring the heritage of this land and sharing our experiences with you.
For those who have visited these places or have any tips to share with us, get in touch and we would be more than happy to hear about your experience. And to finish up this little blog we would like to share the promotional video that shows the megalithic routes and true beauty of our historical heritage.