The typical Alentejo country town of Sousel actually falls under the district of Portalegre and is located 17km from Estremoz, reached by following the winding N245 road northwards. There is nothing very remarkable about the town itself but it does have a great miradouro or viewing point from which to survey the surrounding countryside.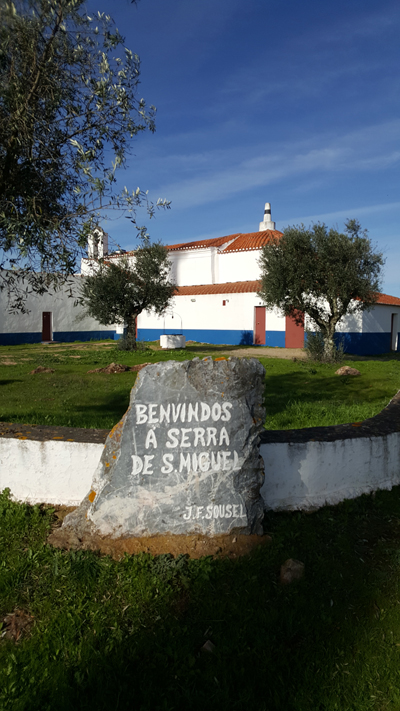 Called the Miradouro Serra de São Miguel it is a favourite picnic spot for the townsfolk and also has a pretty 18th century church, one of Portugal's oldest bullrings and a pousada spa hotel that is due to re-open in a year or so.
But what draws most people to visit is the feeling of tranquillity, being amongst nature and of course the beautiful sights. The views from here are almost 360 degrees and you can see for miles in all directions as the land is fairly flat and mainly made up of undulating olive groves and wheat fields.
The chapel dates back to 1725 and unusually houses the ticket office for the bullring, which having been built in the same year is thought to be the oldest in Portugal (although this is disputed.) It was renamed the Praça de Toiros Pedro Louceiro in the 1990s, dedicated to one of Portugal's great bullfighters who was Sousel-born.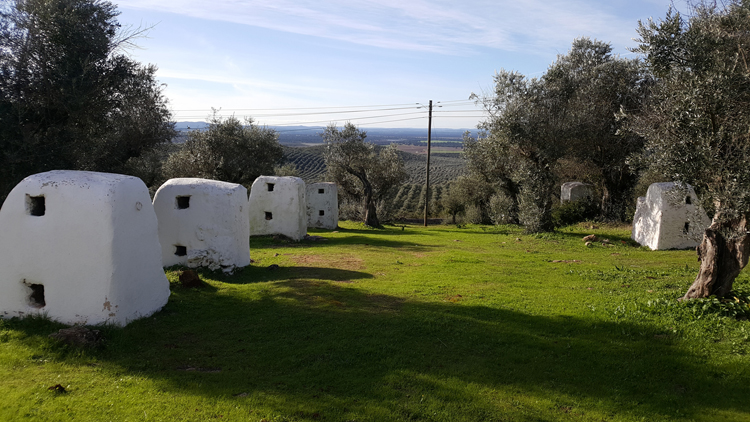 Nowadays, there is only one bullfight a year taking place on Easter Monday, and held in honour of Nossa Senhora do Carmo. This is when the people of Sousel and outlying hamlets climb up to the miradouro to celebrate this special time of year with picnics that more than likely include roast lamb. The immediate area around the church and bullring is pleasant grassland sprinkled with ancient rocks and around 30 picnic tables and chairs. There is also a short wooded walk with sporadically placed stone seating from which to take in the beautiful views back down to Sousel and the rolling terrain of the Alentejo plains.
The Pousada de São Miguel has been closed for several years now, but having been bought by the Pestana hotel group it is waiting renovation and reopening as a luxury spa hotel—with some of the best views to be had in the entire Alentejo.