Having been living full-time in Estremoz, Portugal, now for a year and four months, all of that time under the cloud of Covid, we were beginning to feel a little restricted. So we decided to look around for a suitable van for nights away, or to 'pernoitar' as the Portuguese say, and a chance to get out and explore the country.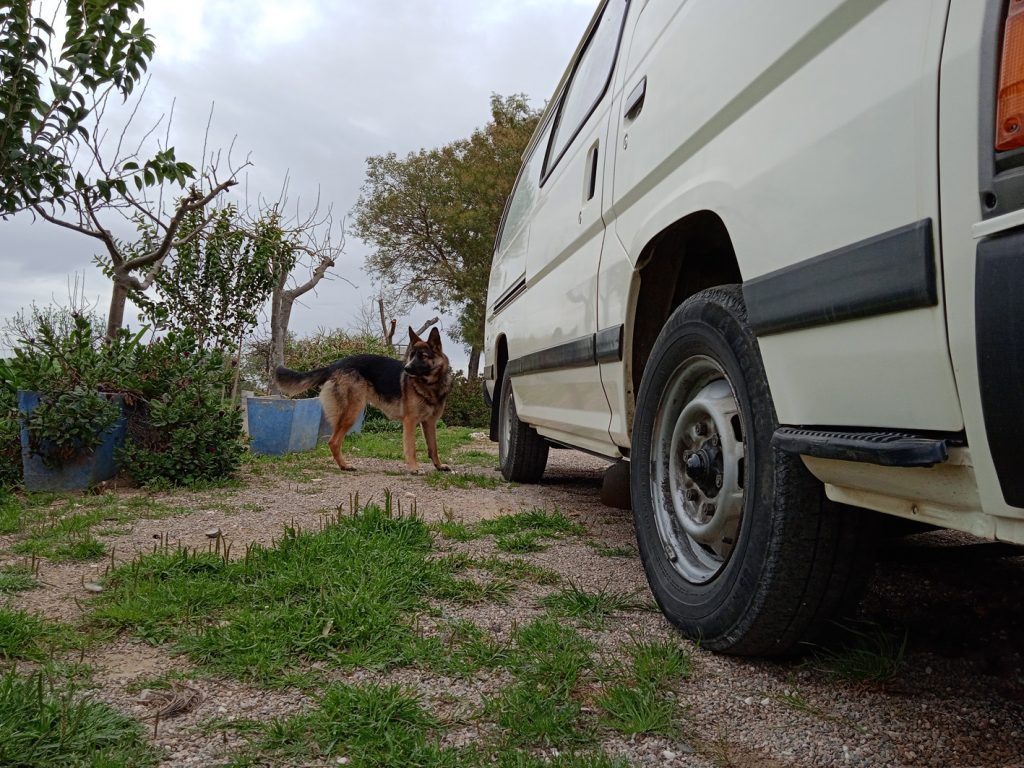 Choosing the right van
Initially we were looking at Transit vans, but with our limited budget, everything we saw was old and in a pretty poor state. So after viewing a few unsuitable vans we went for a Nissan Urvan long wheelbase, which had been with the same owner for the past 25 years. He used the vehicle once a week for his café business and it had always been garaged and looked after, so fingers crossed it has no major problems. Actually, my partner is a mechanic, so we should be OK in that respect.
We decided to kit the van out as basically as possible with a full size double bed, cage for the dog and a camping gas stove for cooking. We built a van divider, had vinyl applied to the side windows, made curtains for the back windows and to separate the driver's seat area—and set off on our first overnighter.
Camping in Barbacena
The campsite we chose was within an hour's drive of home, just in case anything went wrong: dog unhappy, me unhappy, too cold or other eventualities, and plumped for Camping Puro Alentejo in the countryside near Barbacena, Elvas.
The site occupies a hilltop that overlooks the rolling Alentejo landscape and although we felt a bit like the poor relation in comparison to the many bombastic campervans already installed, we were welcomed by the owner Paula who met us at the gate and showed us to our pitch. There were Dutch, French, Spanish and Portuguese licence plates—so a real mix of happy campers.
Walking trails
We had picked this particular campsite as we had seen various walking trails close by, including a Roman bridge and ancient dolmen among the trees. So we set off for a quick explore of our surroundings. Amlou (our German Shepherd cross) was her usual happy self and we soon crossed a brook and skirted fields of longhorn cows to find the bridge, beautiful in the sunlight and thick with daisy-like flowers growing up from the water. The dolmen or anta was only another 500m on, hidden within the greenery, and although there were a couple of stones missing, it was still impressive. So impressive that we went back again at dusk to experience it in another light.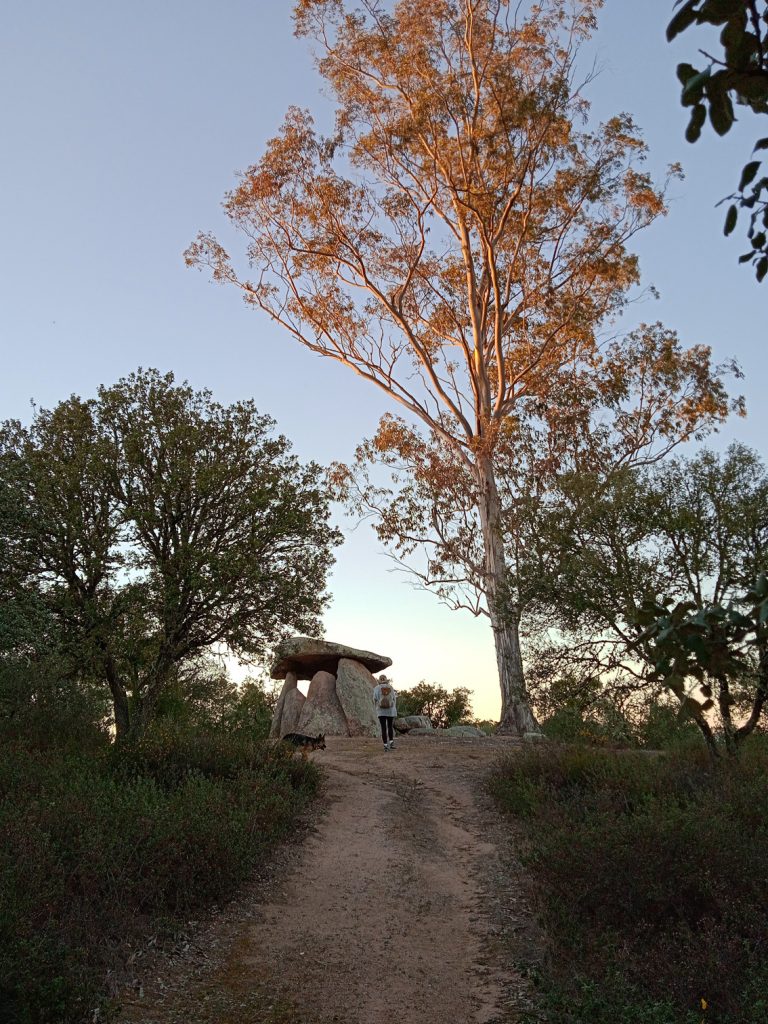 Camping Puro has its own snack bar/café, which turned out to be quite a meeting place as the sun went down. We had a decent pizza and a few glasses of vino around the fire-pit that had been set up by Paula's husband Bobby. Our fellow campers were a great bunch, full of stories and great advice, most being seasoned van lifers who had been on the road around Europe for many years. Lots of them travelled with dogs (one couple even had a cat), and the bigger campervans also came with bicycles, Satellite TV, heating and were set up with outside cooking areas, tables and chairs, tents, awnings, sunbeds etc.
We were very comfortable there. The shower block was new and clean, and all services were available, electricity, washing up facilities and washing machines plus the area for emptying water for travellers. Settling down to sleep was a bit cramped but we ended up giggling away as we tried to undress and get into bed – and not make any noise so not to disturb the neighbours.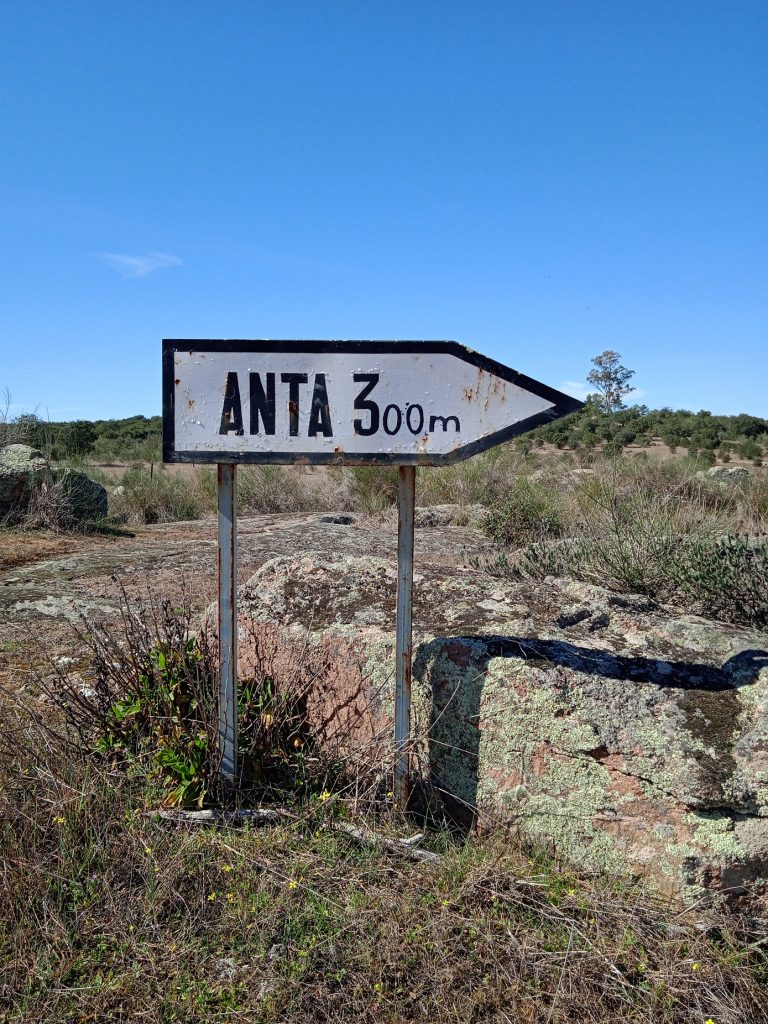 Next day, when it came to the time to say goodbye to everyone, we were given a present from an American camper of parking ramps (to keep the van flat on uneven park-ups), and received thanks from the Spanish family in the next bay, for being able to practise their English with us. In camp, all animals need to be on a lead, however, they had a crazy Beagle who got to run wild with Amlou in the campo for a while.
All in all it was a good first time camp up. Our gas stove sprung a bit of a leak but that was soon fixed once we got home, we could have done with an extra blanket, and next time we will forget the Pot Noodles and take home-prepared food instead. It was actually great to sleep under the stars and good to spend more time outside either breakfasting or lunching, chatting or just sitting around in the sun.