This week, a friend suggested we go to see the winner of Portugal's Tree of the Year, as it is just down the road from Estremoz in Vale do Pereira, near Arraiolos.
We pulled into Vale do Pereira in the morning to find that we had forgotten to bring our GPS and had no internet coverage—but how difficult could it be to find the tree, right? So we wandered off in the direction that we thought the tree was in, only to ask the first person we saw who sent us back in the opposite direction. So we decided to ask at the Junta de Freguesia office to be sure…
No signs, no map
The lovely attendant said the tree, although only around 3km away was in the midst of a cork oak forest and not that easy to find, so she was not happy to just point us in the general direction—mainly because there was no trail, no map and no signage to guide us. So she called a friend!
This turned out to be a cheerful guy called Nuno, who showed up in his official pick-up, loaded us up and set off in the direction that we had originally taken! The path was not difficult to follow (it only has one main turn to look out for) and a short drive later, with dog and partner clinging on in the back, we arrived at the tree.
A Sobreira Grande
It was a beautiful, sunny morning and the majestic, 250-year-old cork oak (sobreira) stood proud in the corner of a field. Impressive to say the least, it has a massive trunk and carries the marks that show it is still being harvested for its cork, and some branches were so big and heavy that they were bowed to the ground, resting on stone piles built to help support them.
Free of any damage or graffiti the giant cork oak is very photogenic from a full 360ºcircle around it and gives off a feeling of serenity and agedness. It is well documented that spending time around trees helps to reduce stress, anxiety, lowers blood pressure and improves one's mood – and we were certainly in no hurry to move on from the tree. After a while, we wandered back along the track, which Nuno had kindly marked with red and white tape, just enjoying the typical Alentejo countryside of scrub and woodland…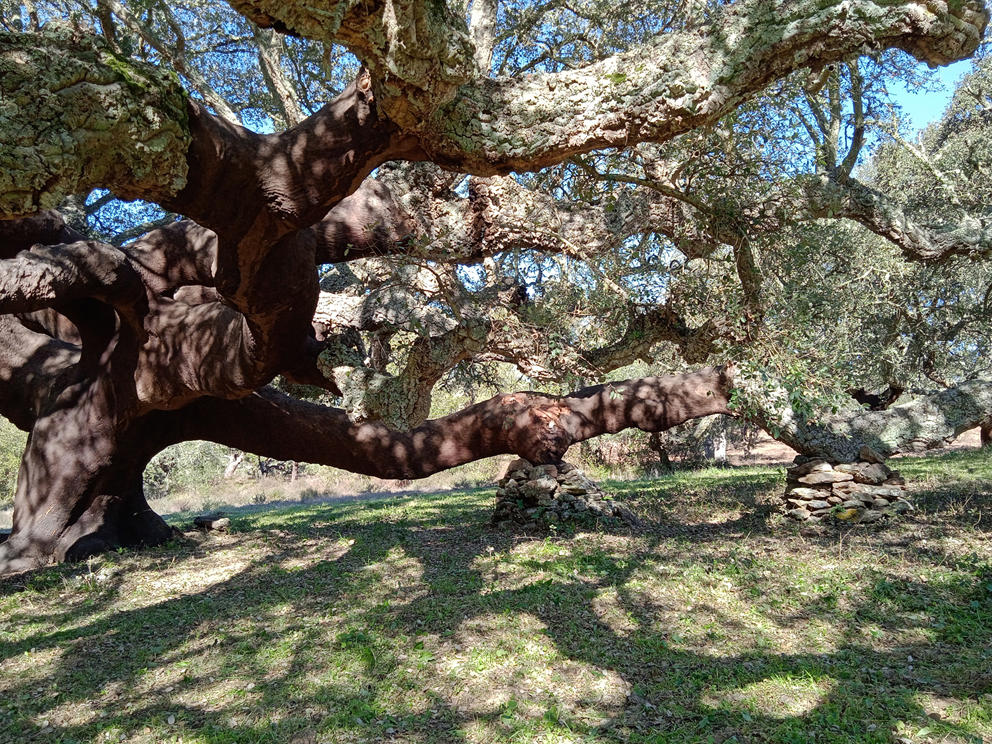 Vale do Pereira
Back in the village we were stopped by a group of young school children who asked if we had visited the tree and what we thought of it. Obviously proud of their famous giant cork oak, they laughed when we said it was hard to find, saying all the trails through the forest lead right to it.
Vale do Pereira is a really welcoming little village, and gives off a good vibe. The tree is known by everyone from miles around and over the years has played its part as a meeting place for children to play, romantic trysts and somewhere the old village folk come to sit, chat and pass the time of day under its protective branches.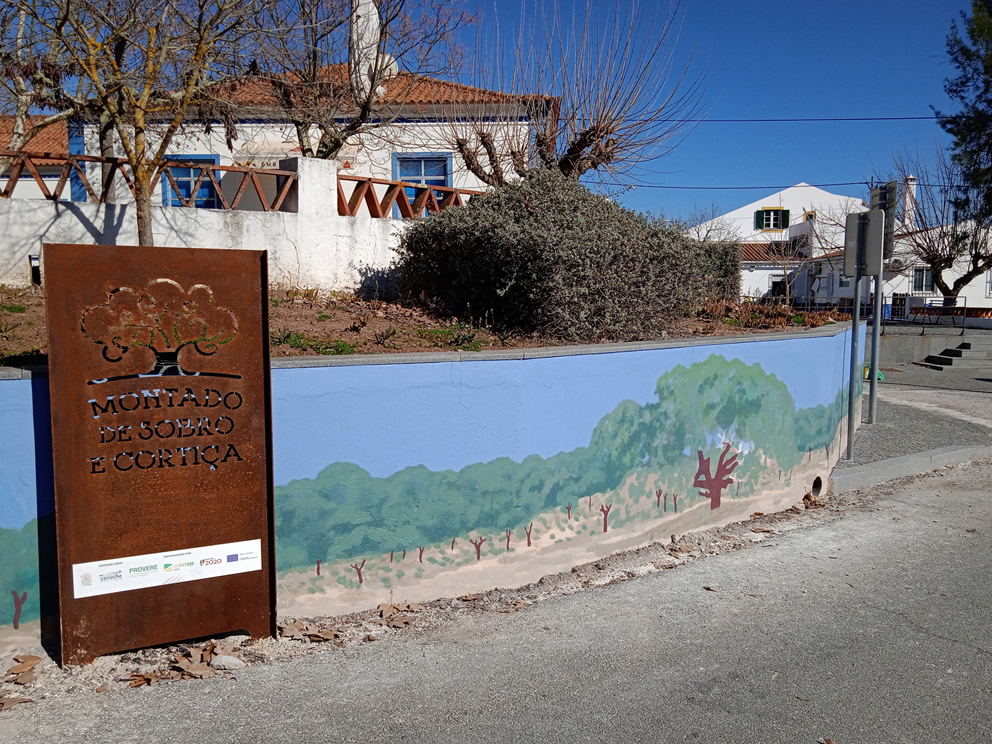 The prize-winning sobreira is well-worth the fun journey to find it, although the Junta will be marking the path soon and (unfortunately) repairing the track so that vehicles can easily drive there. So go now while it is totally secluded and peaceful and see if you can pick up on some of it's magic.
"Forests are the lungs of our land, purifying the air and giving fresh strength to our people:" – Franklin D. Roosevelt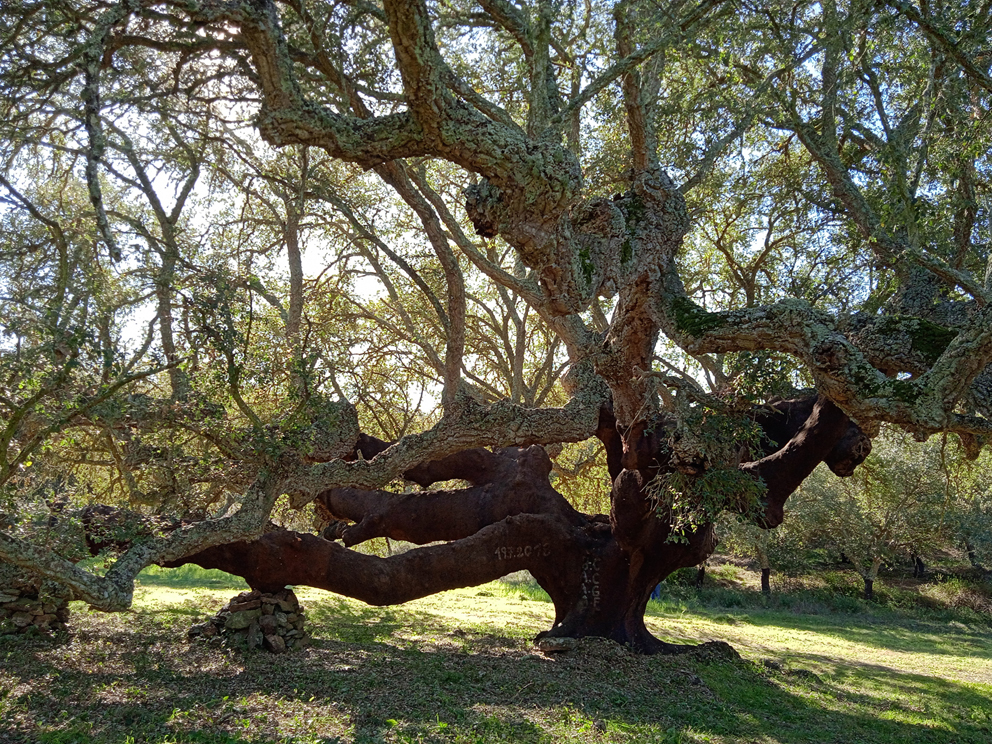 A Sobreira grande beat nine other contestants from across Portugal to win the title of Tree of the Year 2022, and will now go on to represent the country in the European Tree of the Year 2022 contest.
UPDATE 23/02/2022
We returned to visit the tree today and can report that there is now a path that is signposted and leads to a parking area close to the Sobreira – so anyone who prefers to drive there can. Love the eco-friendly signs they have used 💚💚💚