We made the big decision to up sticks and move to Portugal in May 2019 – before Covid, before the war in Ukraine and before Brexit happened! There were both push and pull factors at play, but fundamentally we were not happy with the hedonistic lifestyle in Marbella, had recently started our relationship and therefore a new chapter in our lives, and I had lost one of my best friends who passed far too young. On the pull side, we were on a castle-viewing road-trip around central Portugal in our old '71 WV bug and were really enjoying the towns, monuments, weather, people, food… So, over a bottle of Estremoz wine, we reached a point of re-evaluation and the thought of spending another 10-15 years working in an office (and garage) lead us both to make a major change.
The Alentejo region
Although we actually only spent one night in the Alentejo on our return trip to Spain, we both felt at home here. The peace, chilled atmosphere, lack of crowds and relative freedom drew us, as well as the proximity to Spain, low fire risk and house prices. Estremoz seemed to be the town for us, small enough to get around easily but big enough to have all amenities at hand. As it turned out, Estremoz also has an ongoing cultural agenda that includes traditional fairs and parties, as well as art exhibitions, cinema and music. The Saturday antiques and produce market is a social highlight every week and the beautiful Serra d'ossa a great escape in to nature.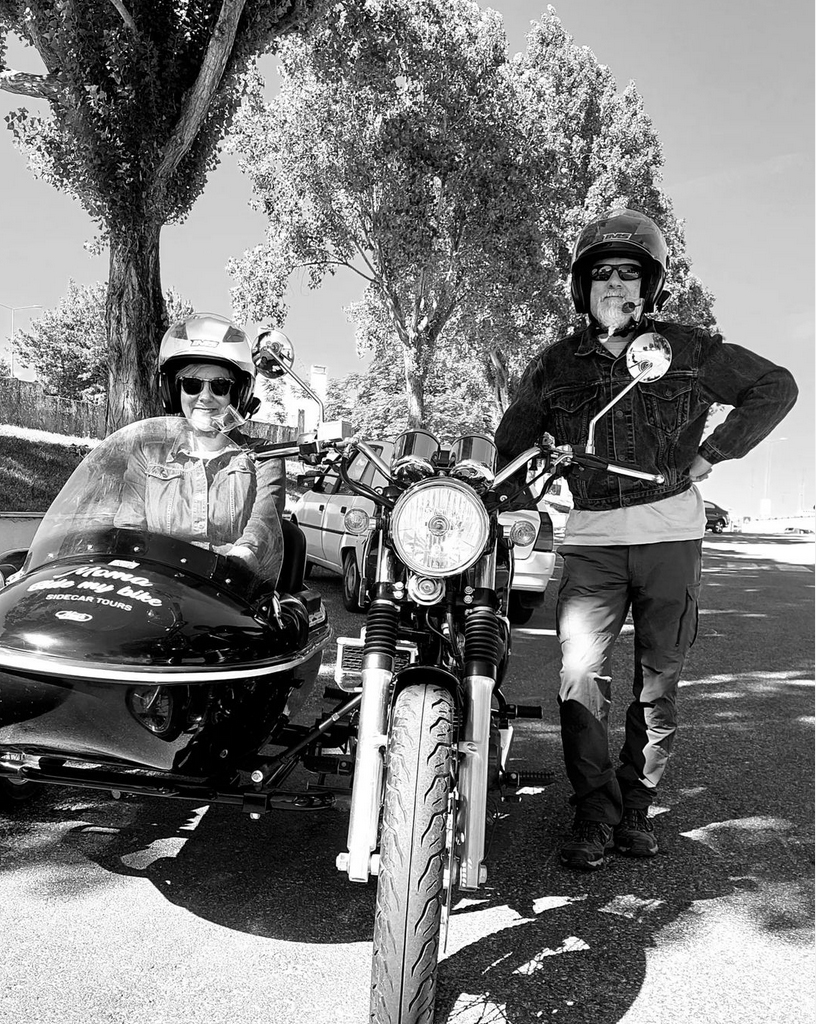 Further afield are towns and villages steeped in history and tradition, with castles galore as well as the Alqueva reservoir with river beaches and walks.
Closer to home
An important part of truly settling into Portuguese life is getting along with the neighbours. Our monte is part of a larger farm that has, over the years, been split down into four separate dwellings – so you really need to be on good terms. The fact that my partner is very handy has helped a lot and we have been called in to bail out, reconnect water pipes and rescue fencing after rain storms, pick fruit and vegetables, erect awnings, fix cars, quads and tractors, give lifts to town, pick up shopping, catch and secure sheep, label cheeses and load up for market…  In exchange, we have been rewarded with fruit, veg, cakes, wine, olive oil, cheeses, cured meats and also help when we needed a plumber, electrician and someone to fix the water pump system. It also really means a lot to get a call checking on us during crazy weather.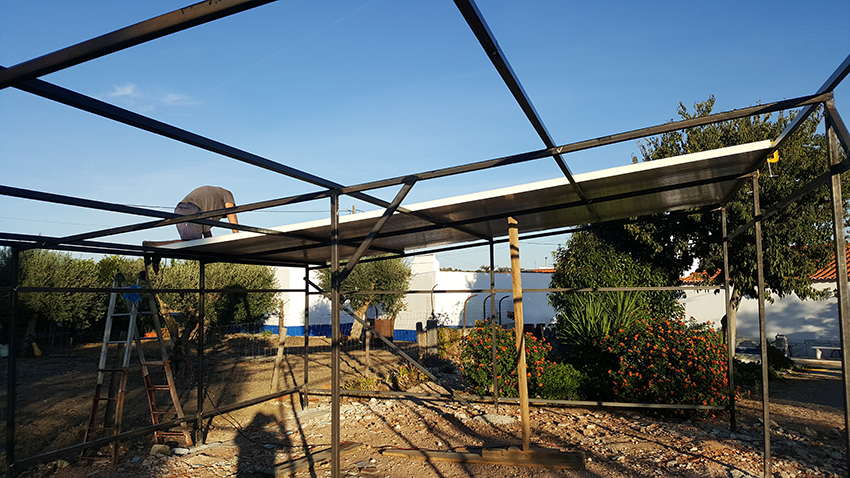 Meeting and becoming friends with other like-minded people has also been good. When we first arrived Covid restrictions were still in place and we mainly met people on social media, but since then we have gained a great group of friends both from the growing mix of foreigners moving here and also locals with similar interests be it in vintage vehicles, hiking, vanlife, music, art, the self-reliant lifestyle or nature.
What hasn't gone to plan
Well, we had big plans for our 2,000m2 of land: a fire pit, outdoor bedroom, compost toilet, which haven't been done. However, we have built a four-car garage, converted the washing tank into a plunge pool complete with shade, outdoor shower, and added a patio to the house, meaning we can sit outside in summer or winter, and the cats and dog have shelter from the rain too.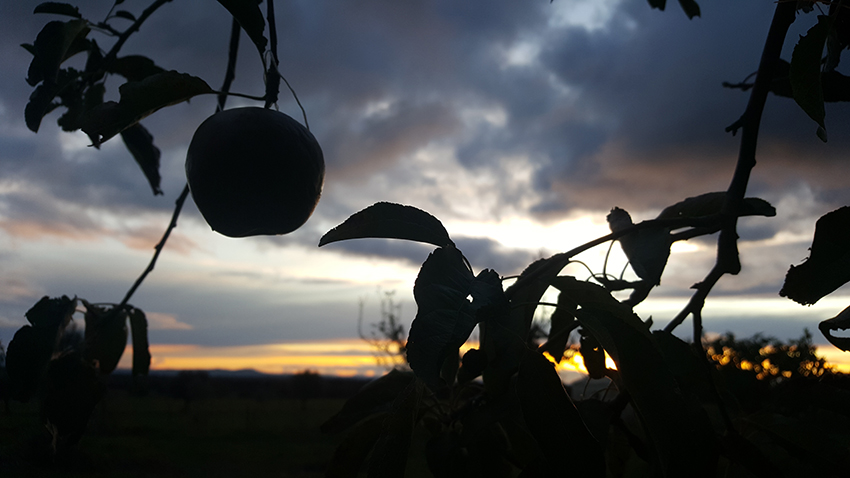 The garden has also not gone to plan either. The first year we planted lots of vegetables and found, as they all ripen at the same time, we couldn't cope with the over-supply of tomatoes, cucumbers, cabbages, potatoes, onions, kale, broccoli, radishes, cauliflowers…and ended up throwing a lot of them into the compost bin. Much better to keep the numbers down and use up everything as it ripens. My favourite veg to grow is squash (known as mogango locally) as you can harvest and keep it to eat throughout the winter.
Obviously, we hadn't figured on the pandemic happening when we first put the idea of moving in motion – because of lockdown our garden was six months without water, so a lot of the fruit trees died off, but with careful nurturing, pruning and watering, after three years we have been able to save some and they are slowly beginning to bear fruit again.
 What we have learnt
Amongst many other things we have learnt:
To live a much simpler life without A/C central heating, a dishwasher and consumerism in general. We have discovered we don't need to shop to be happy.
To eat a healthier diet and cook with what is available locally and in season
To eat a lot less meat – living surrounded by beautiful farm animals means we aren't so keen to eat them…
To minimise our energy bills – proud of our average electricity bill that is €30/month and running our wood-burner on scrap wood collected throughout the year (largely thanks to friends and neighbours)
To use water sparingly and recycle when possible
To love (well tolerate) weeds, use them as compost and appreciate clover that can thrive freely in our chemical-free garden
To not burn garden rubbish but to mulch and let leaves naturally replenish the earth
The secrets of composting and now have our own supply of potting soil
To embrace van-life and camping
To recycle all plastics, paper and glass religiously
To appreciate the sunsets and sunrises we are lucky to see every day in the Alentejo
To love and learn about Portugal, it's history, people and what makes them tick
To tolerate spiders and other creepy crawlies that we share the campo with
The art of conversation, also helping others comes naturally when you have more time on your hands
Regrets on our move to Portugal
We don't regret it for a second. Yes, the paperwork and bureaucracy is tedious in Portugal, but with patience and the right frame of mind it usually works out. Yes, we do miss access to restaurants serving international cuisine, but that has just made us have to step up our cooking skills. We are so lucky to have the time to spend our days learning new skills, creating things, working together, getting out in the big outdoors, exploring, day dreaming…in fact anything we want to do.
I guess you could say our only regret is not doing it sooner!