Portugal, or Lusitania as it was known at the time, was the western most province of the Roman world, with it's capital very close by in Merida (just 80 kilometres across the border into Spain).
You only have to look to the Temple of Diana in Evora for evidence of the Roman presence in the Alentejo region. A largely flat, unpopulated farming area it could have been unimportant to the Romans but for an important treasure hidden beneath it's soil—namely that of the marble anticline that places Borba, Estremoz and Villa Viçosa directly above it.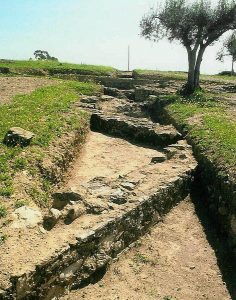 The quality and abundance of the marble mined in Estremoz meant that it was used by the Romans to build large-scale, ornate buildings across the entire Roman Empire. Marble symbolised luxury, prosperity and power, and the white and white/grey marble from Estremoz is of extremely high quality—even today the white marble is considered to be some of the finest in the world, only topped by the Italian Carrara stone.
On the outskirts of Estremoz, to the north west, is the village of Santa Vitória do Ameixial, where, in the early 1900s a very important example of a Roman villa was discovered. Although it had suffered damage over the years from people taking stone away to build houses, it was extensive and still contained thermal baths and 13 mosaic floors, the most important of which was a panel of Ulysses and the Sirens.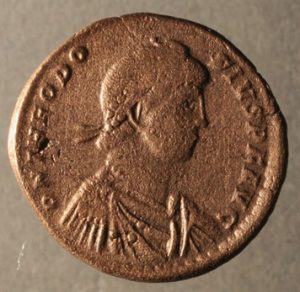 The villa dates back to the 1st century BC and was probably built as part of the Romanisation of Iberia. Because of it's size, it must have belonged to an important family and the archeological haul included 3,000 coins, ceramics, tools, jewellery, fountains and sculptures, all of which are now housed in the Lisbon Museum of Archeology.
Although classified as a national monument, there has never been an information centre built there, so it is probably hard to find and to actually gain access to the site itself. However, once lockdown is over and we can begin to explore again, we will arrange a visit and see for ourselves.