One of the reasons we came to visit Portugal in the first place was to check out its numerous castles, so you can imagine our excitement when we found out that the nearby town of Elvas was holding a re-enactment of the attack on the town's Forte da Graça by French troops.
19th century re-enactment
The town hall of Elvas had organised two days of historic events to take you back to 1811 when the French, commanded by General Jean de Dieu Soult, made their attack on the hilltop fortification. The weekend was hosted with the support of the Almeida town hall and in collaboration with various re-enactment groups and historical associations, and included parades, military ceremonies, demonstrations of artillery fire, cannons, stalls with historical artefacts, dances and theatre performances—all held in the 18th century fort set high above the town.
Taking part
The groups of soldiers came from all over the country, as well as some from Spain, and for anyone interested in Portuguese history or antique arms, it was a fantastic place to visit. They were happy to meet my partner, who is very knowledgeable on guns and military history of a certain period, and despite the language barrier he ended up being taken for coffee and cake with them, and was even given the chance to fire a Brown Bess musket – twice!
Peninsula War attack on Forte da Graça
The original battle for the fort took place in 1811 during the Peninsula War (1807-1814), fought between the allied forces of Portugal, England and Spain against Napoleon's troops. The fort in Elvas has withstood all enemy action against it, including this French bombardment – although it is not clear whether they gave up or decided it just wasn't going to happen.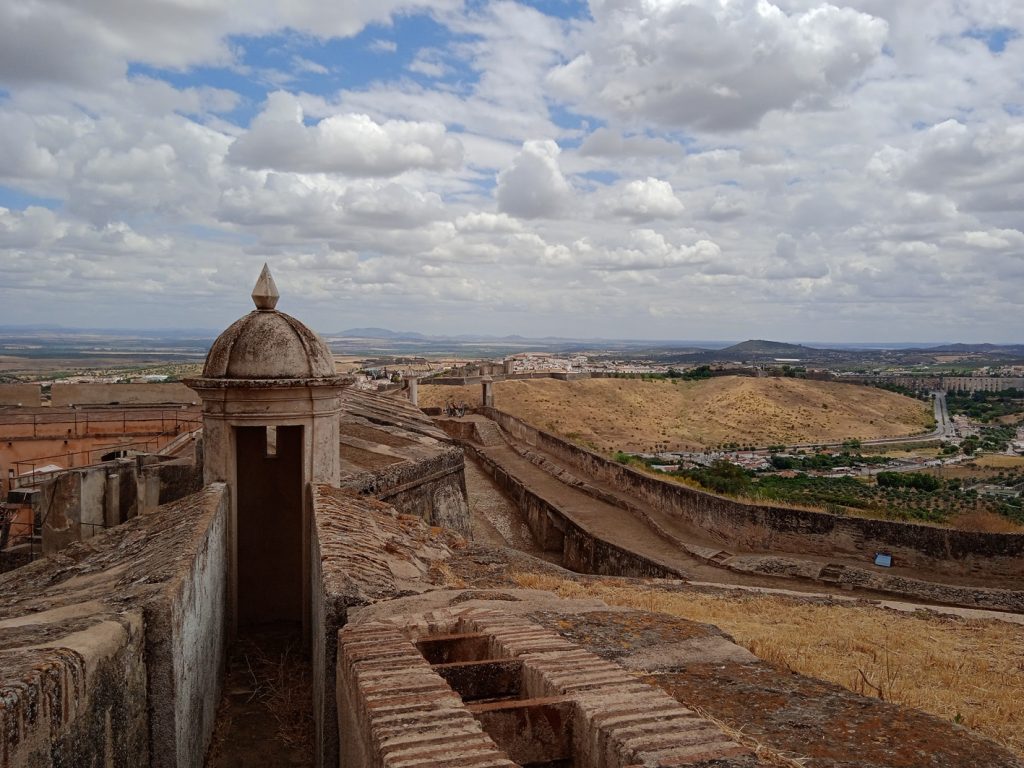 We had a great day, learned a lot about the history of the local area, and really hope this event takes place again next year!