As we are still only just discovering the Alto Alentejo region of Portugal, for us camping is all about experiencing new places that are not necessarily long road trips away. So in late April we drove to Vimieiro, a village that is only 30 minutes from Estremoz in the district of Arraiolos.
Egrets & Acorns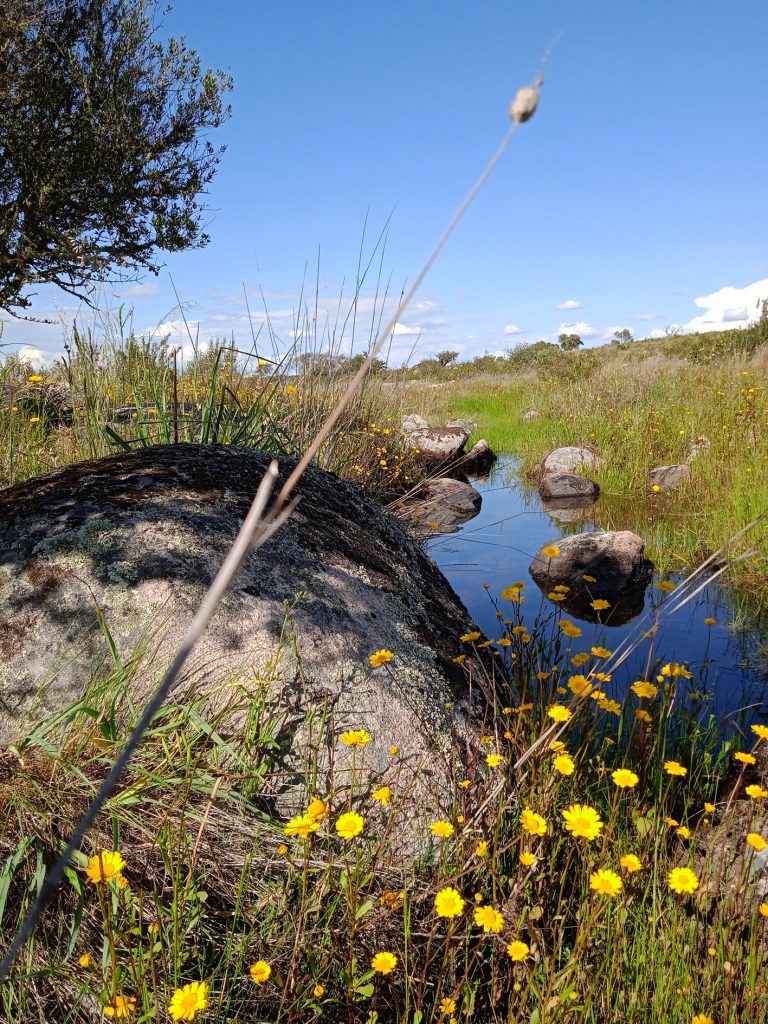 Bubulcus & Bolotas is an off grid campsite set in unadulterated countryside with large pitches so that you feel as close as you can get to wild camping. Owned and run by Tania and Waldimar, who are passionate about the environment – their mantra is "We leave nature untouched" – the campsite's electricity is 100% solar powered, water is collected rainwater or pumped from 300 metres below the ground, and waste is disposed of in the relevant recycling containers. By the way, the name translates as Egrets & Acorns…

Low impact camping

Tania and Waldimar are great to talk to and happy to share their thoughts, experience and ideas on living a much healthier and low-impact lifestyle, which fits with what we are doing too. The place really is a hidden gem for those who want to immerse themselves in nature. Set back from the road on a 1.8km track, at night there is no light pollution so the skies are amazing, and we also went for several long walks exploring the surroundings, discovering rock formations and pools of water. Not to mention chasing rabbits (Amlou)…
Visit to Arraiolos
The nearest large town to the campsite is Arraiolos, famous for the Portuguese hand-woven rugs and carpets that have been made there for centuries. Built on a steep hillside it is a pretty little town, with an unusual, completely round castle set on the top. We spent a day wandering around its streets, climbed up to the castle, admired the Arraiolos carpets and had a great lunch in O Gingão in Praça do Minicipio. Unfortunately, the carpet museum was being remodeled, but we can visit that next time!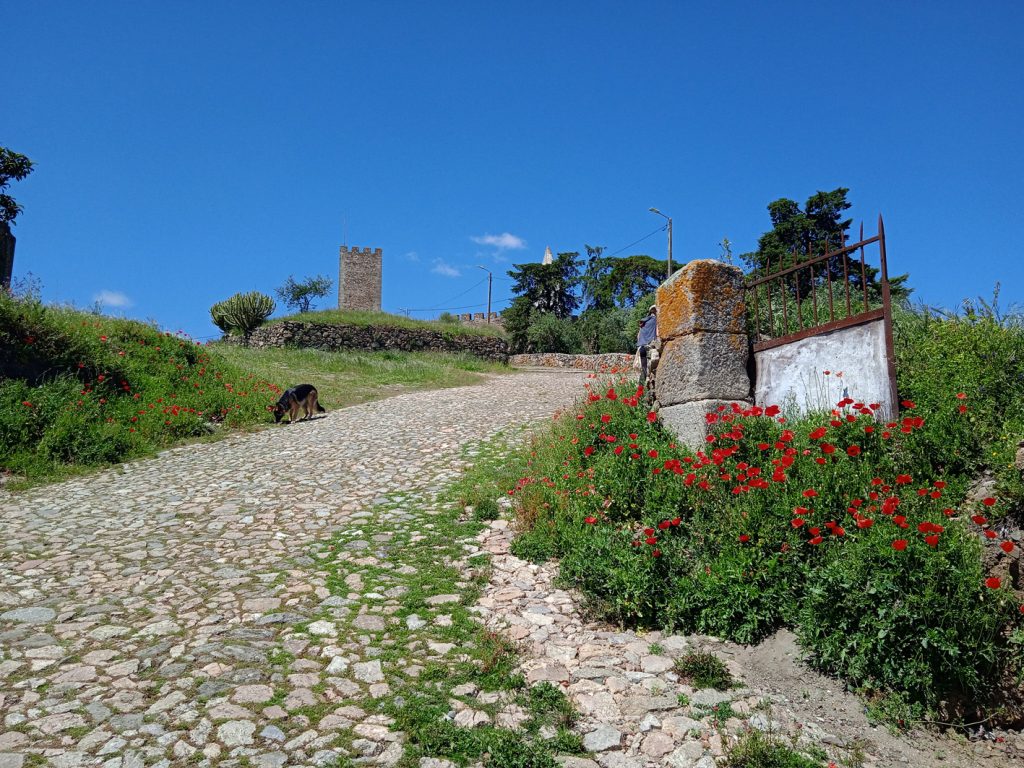 About Bubulcus & Bolotas
Super, eco-friendly campsite with over-sized pitches for both campers and tents. The hosts are lovely and great for hiking, biking etc. and really out in nature.