The art of producing the unique socks that come from the tiny Serra d'Ossa village of Aldeia de Serra sadly has almost died out with only a handful of women still making them today.
Aldeia de Serra is only 15km from Estremoz on the road to Redondo, and the women of this small mountain community have been making beautiful hand-crafted stockings in bright happy colours that were worn with traditional costume for events such as carnival and weddings for hundreds of years.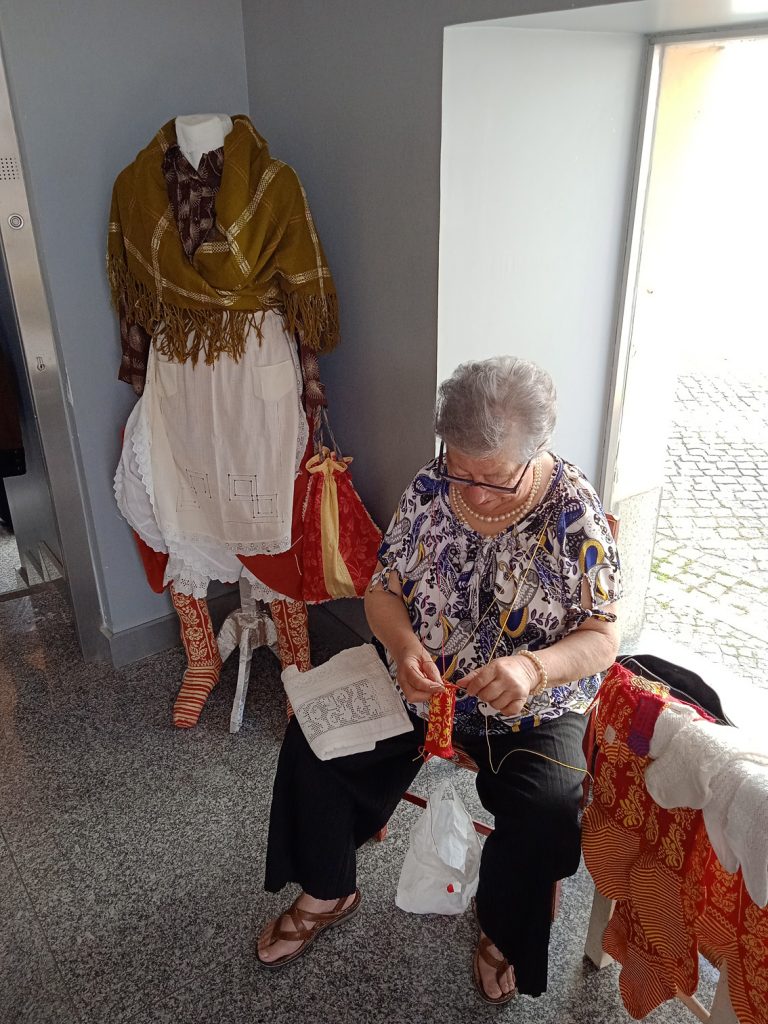 Knitted using five needles and either worked in fine wool or cotton, the socks take many days of delicate work to make—and you need to have patience, concentration and good eyesight as well as dedication!
Home grown exhibition
The Terras d'Ossa Association is currently hosting an exhibition in Redondo dedicated to the humble socks, and have put together a display of varied samples in different patterns and colours, as well as information, old photographs and original outfits and tools used in the creation of the socks, which were worn by both men and women. Dedicated to Ti Bia, the mother of a member of the association who sadly passed away last year, the exhibition is lovely, more so because it has been put together by local people who are proud of their traditional handicraft and want to see it not only remembered but also continued.
Learn how to make them
If you would be interested in visiting the exhibition, or would like to learn how to knit the Serra d'Ossa meias for your self and help continue this noble tradition, please see below.
Exhibition details
Dates: 28th April to 8th May
Venue: Rua Eng. Duarte Pacheco, 1/3, Redondo
More information: Município de Redondo e Associaçao Terras d'Ossa