I was really looking forward to seeing these 'prehistoric' cave paintings – as I had never seen any before – until a friend pointed out that they are actually around 5,000 years old, so not really pre-historic. More like Bronze Age rock art created by hunters and gatherers.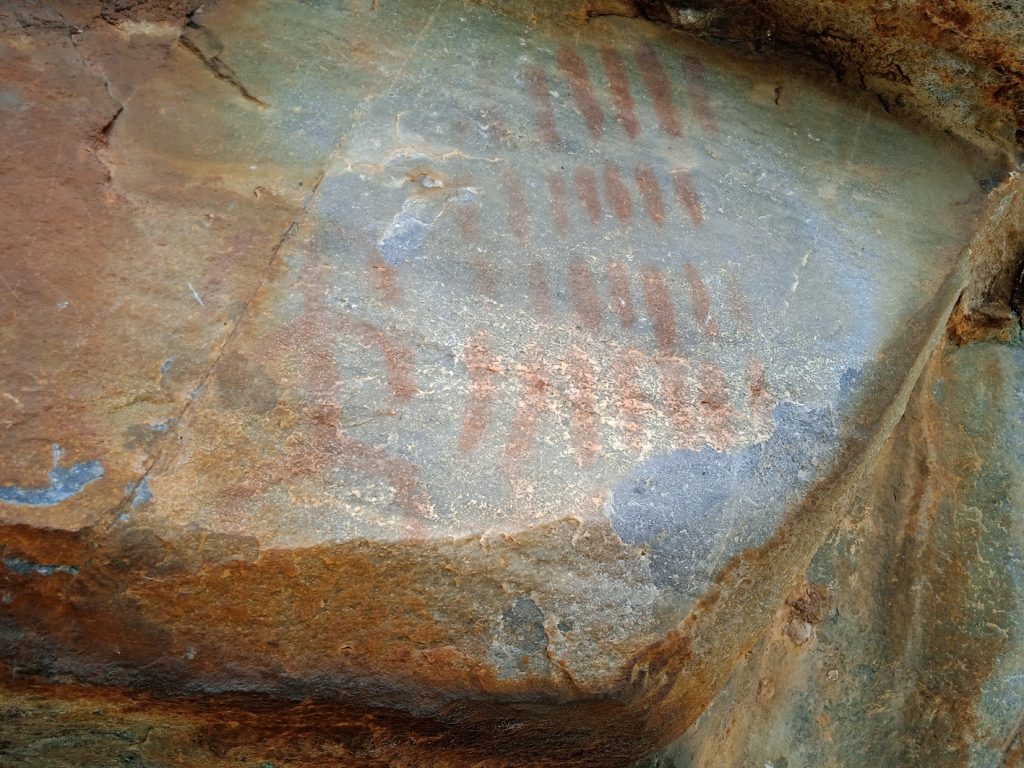 Nevertheless, even if they are not as old as I had thought, their accessibility and lovely surroundings make them a great place to hike to. Located close to the village of Esperança in Alto Alentejo, on the edge of the Serra de São Mamede nature park, they are under an hour's drive from Estremoz.
Overnight camping
We had found a campsite in Hortas de Baixa on the outskirts of the village and just over a kilometre from the site of the paintings. Called Lapa dos Gaivões, it had beautiful views to the Serra de São Mamede and being the first to arrive that day, we were able to choose an excellent plot that was level and had awesome views.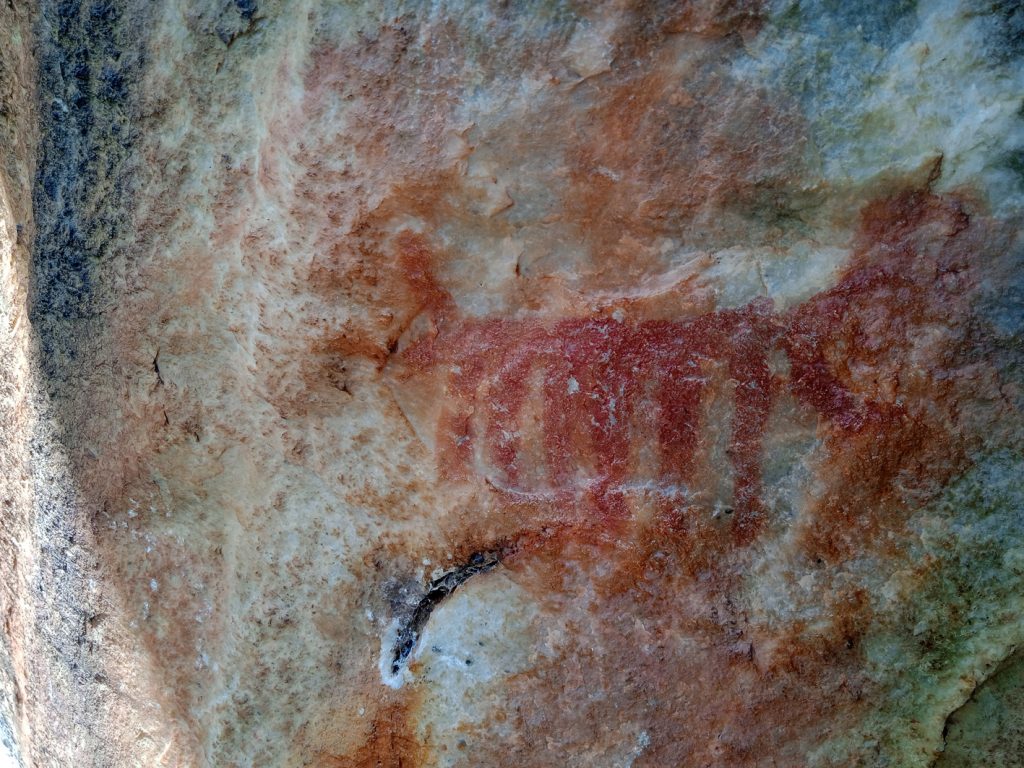 A very laid-back place, it is just what we were looking for when camping – freedom, nature, peaceful and surrounded by great walks. So we made our way to the Pinturas Rupestres – set up high in a rocky overhang of quartzite just a little way off the road. As we have found with many of these sites in Portugal, we were the only people there, so could enjoy them all to ourselves.
Esperança cave paintings
Open to interpretation and painted in orange and red, we think they depict horses, people and finger paintings with markings like numbers, symbols which have since been incorporated into the icon that promotes the area with everything from the campsite numbering on the plots, local bakeries, the town hall and the interpretation centre in Esperança.
After spending a while admiring the rock art and wondering if it was maybe to celebrate a good hunting trip, marking a territory or some kind of Shaman worship to thank the gods for a fruitful life…back at camp we lazed around in the sunshine and read some of the information given to us by the camp owner. In the evening we wandered off to A Bola, a recommended restaurant for a dinner of Alentejo porco preto and the house bacalhão (salted codfish) – all washed down with a jug of local house red of course. Once back at the van, we lit a couple of lanterns and sat outside stargazing.
Walking trails
There is a 15-kilometre circular hike that passes both the cave paintings and the campsite before climbing into the lower hills of the Serra, so next day we followed that for around 3-4 kilometres before packing up and heading on…
Parque de Campismo e Caravanismo Lapa dos Gaivões

We loved overnighting here. The owners gave us lots of information on the local area: Arronches, Esperança and Alegrete – so we definitely need to go back and explore further. Would recommend the place. It's clean, well-kept and (dog) friendly.
Website