When we made the decision to move permanently to the Alentejo, and specifically Estremoz, we were unaware of the Serra d'ossa and didn't know that it would become so important to us. But once we discovered it, we soon became drawn to making weekly forays into its hidden depths, hardly ever meeting another living soul.
Now our weekly fix of 'forest bathing' has become one of our favourite things to do and the more we go the more we discover and the more magical it all becomes.
Hiking routes Serra d'ossa
We started off by following the three marked trails or percursos offered by Estremoz Turismo, which all start from the Pelourinho do Canal. Crossing over the N381 road to Redondo, they include passing a working goat farm, following logging tracks and firebreaks, some (mostly overgrown) dolmens, abandoned homesteads and finally lead up to the antennas and São Gens chapel at the very top.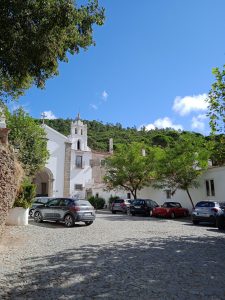 Next we explored the Convento de São Paulo, today a five-star hotel, this is where the 12th century monks lived. They farmed areas of the Serra d'ossa, grazed sheep and cattle and cared for the network of fonts and waterways found on the mountains.
Then there are the trails that lead up from Aldeia da Serra, including the new 300-step passadiço stairway climbing up to the Ermida de Nossa Senhora do Monte da Virgem – the village's parish church. If you go during the week you are likely to have the place to yourself and the Monk's Garden at the base of the climb is enchanting.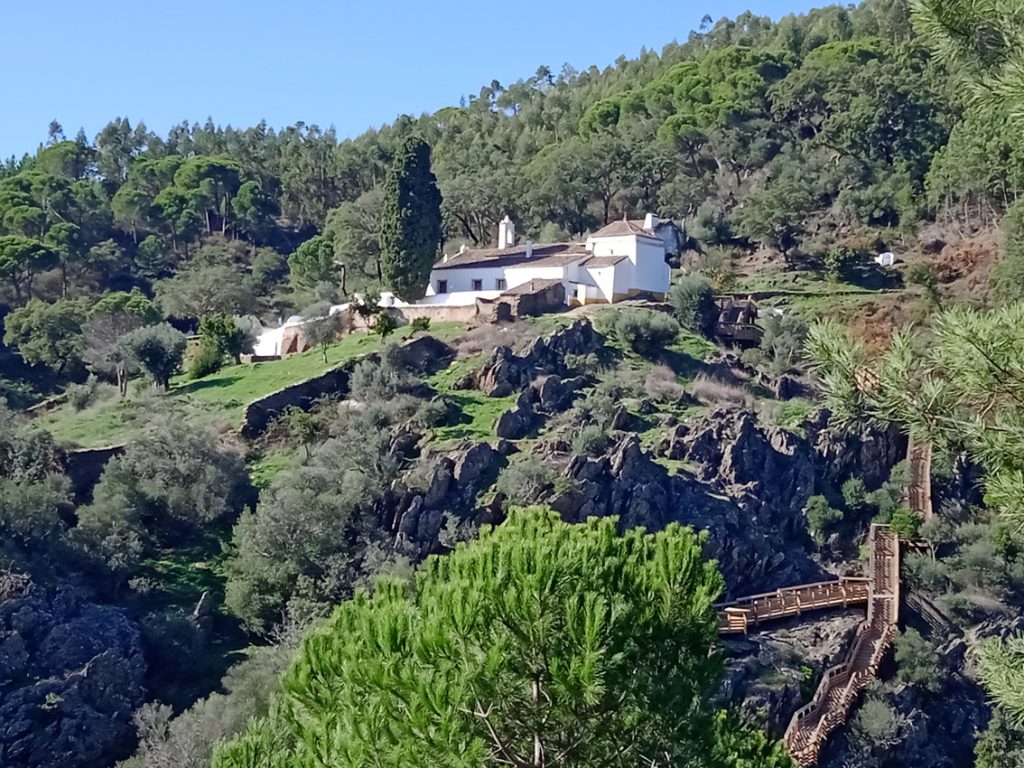 Ancient mountain water management
We have also found more secluded places like the Tunel dos Fradinhos, originally built by the monks as part of the water system they made to run the spring water down to the townspeople of Redondo – the hills are dotted with various fonts, aquaducts and springs if you know where to look.
Then we made a trip out to the Rocha da Mina (just outside the main Serra D'ossa area towards Alandroal) – a spiritual place where pre-Roman worshippers made sacrifices to Endovélico the pagan lord of the underworld and god of health, nature and fertility.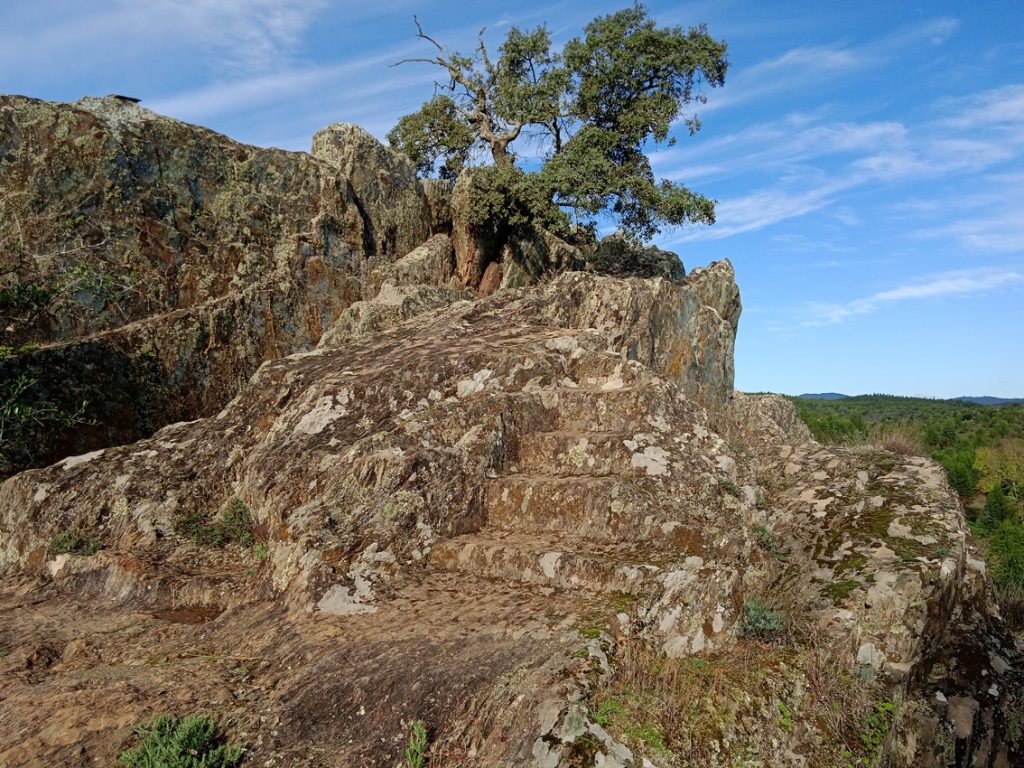 The whole Serra d'ossa area is full of secret locations and mystical spots, with waterfalls, caves, springs, dolmens, rock formations, crosses and shrines to be explored and is home to all kinds of flora and fauna.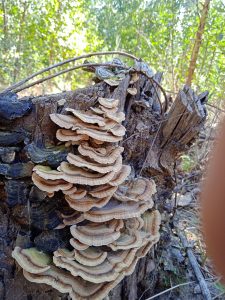 Although we have never encountered any wildlife, except for birds of prey gliding high above on the thermals, the forest is thick with eerily creaking eucalyptus trees, sections of pine and cork oaks. The floor in places is made up of slate, granite and marble with pinecones, needles and acorns strewn around, and you come across incredibly intricate and multi-coloured fungi, puffballs, berries, wild flowers and succulents—and once you have climbed up high enough, you overlook a myriad of trees in every colour of green you can imagine.