The traditional clay figures of Estremoz, or Bonecos de Estremoz, in 2017 were recognised by UNESCO as being an Intangible Cultural Heritage of Humanity—and are part of the cultural identity of the town.
History of the Bonecos
Having been made in Estremoz since the 17th century, the first 'boniqueiras' were women who started making saints for devotional purposes in their own homes. Originally carved in wood, they were expensive and so one day someone decided to make her saint in clay, which was readily available and much cheaper.
Folk-art
A strong part of the local culture, the clay figures reflect the spirit, humour, agriculture and traditions of the Alentejo region. Most are made to depict local trades, events, traditions or religious figures, and the skill and craftsmanship has been passed down through generation to generation in Estremoz.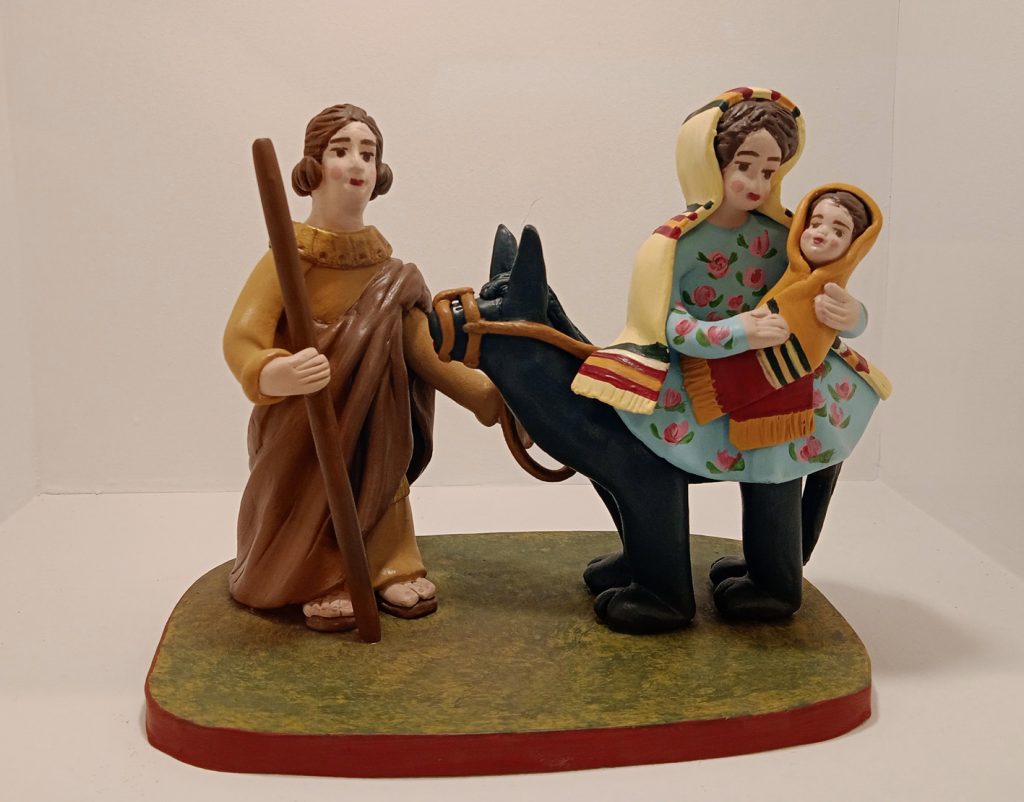 The first figures produced were believed to be Christmas nativity scenes and wound up in convents and wealthy families' homes, but these were soon adapted to reach a more widespread audience. At the same time the range of figures was expanded on, firstly with a continuation of the religious theme to include popular saints and the Three Wise Men, and also with more pastoral scenes such as the Farmer Eating, Farmer Sleeping, Woman with Chickens and the Shepherd carrying a Lamb. Today popular bonecos include Love is Blind, Spring, Rainha Santa Isabel and Santo Antonio figures.
How they are made
Much work goes into the production of the figures, which are made from locally sourced 'red' clay. The loose elements are created and fired separately before being assembled and painted by the skilled craftsmen. Highly decorative and brightly painted, the figures are instantly recognisable across Portugal and worldwide with most being adorned either in local Alentejo attire or representing saints and other religious figures.
The figure on the left is by Zé Carlos Rodrigues.
Bonecos de Estremoz today
The art of producing clay figures is still going strong today and when in Estremoz you should try to include a visit to one of the many family run artisan workshops, craft shops where the authentic figures can be purchased, as well as a visit to the new Centro Interpretativo do Boneco de Estremoz or the Museum Municipal.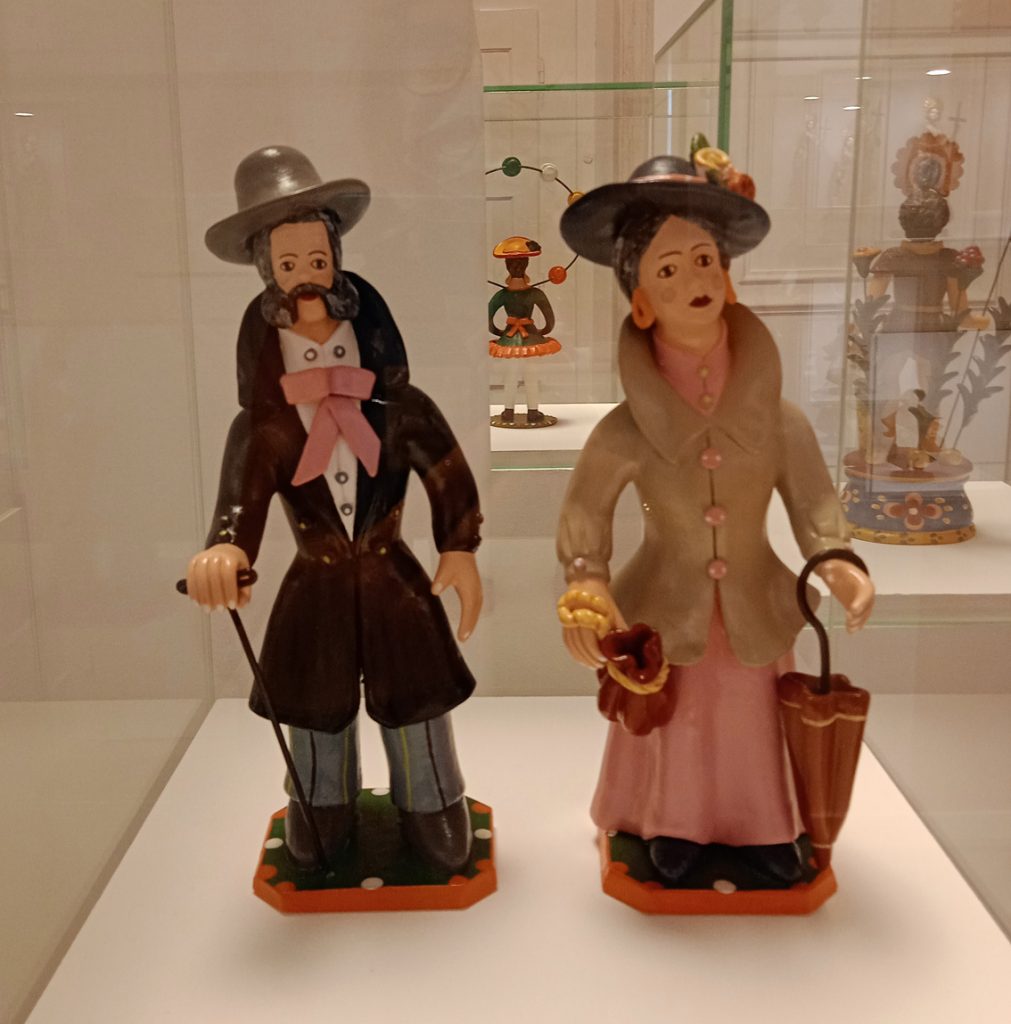 There are now more than 100 different figures registered as authentic Bonecos de Estremoz and every day new themes are being created, in both modern and traditional styles. The one thing they all have in common is that they represent the Alentejo people and the rural lifestyle of this part of Portugal.
You can download a map of the workshops and museums operating today in Estremoz from the town hall website.