Although this monument is a little way off from Estremoz, the Anta Tapadão at Aldeia da Mata really is worth a visit as it is one of the most accessible and complete dolmens in the country.
An hour's drive north from town, Aldeia da Mata is a small village in the Portalegre district. As you draw close huge rock formations begin to appear in the surrounding fields – some even used as fences or outbuildings by local farmers – conjuring up an ancient medieval atmosphere before you arrive at the historic site.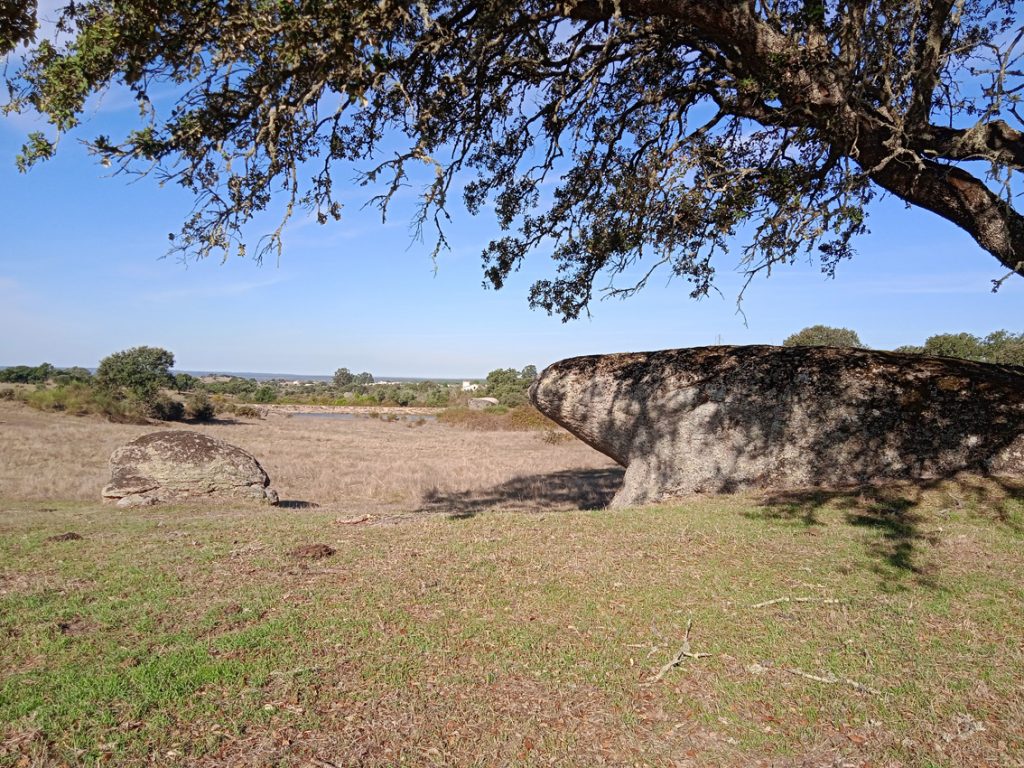 Get up close and personal
The Tapadão Anta itself is set in a private field just visible from the road, but accessible to the public – you can open the gate and park your car right inside. In fact, when we arrived the owner was passing and pulled up to open the gate for us—so visitors are definitely welcome. Cows were grazing in the meadow, which also has a pretty natural lake surrounded by massive flat rocks and set a little way off on the crest of a hill is the dolmen itself.
National monument
This megalithic monument dates from 3,000BC and is thought to be a funeral chamber, backed up by the fact that numerous human bone fragments were found in the vicinity, as well as pottery items and arrowheads etc. Made up of seven rectangular granite slabs of well over two metres tall, a huge door of three metres and a flat stone covering the top, the Anta de Aldeia de Mata is a national monument and one of the biggest dolmens in the country. On construction, the chamber was dug down into the earth with the entrance facing east, and the mouth of the dolmen is reached via a ten-metre long corridor of granite blocks.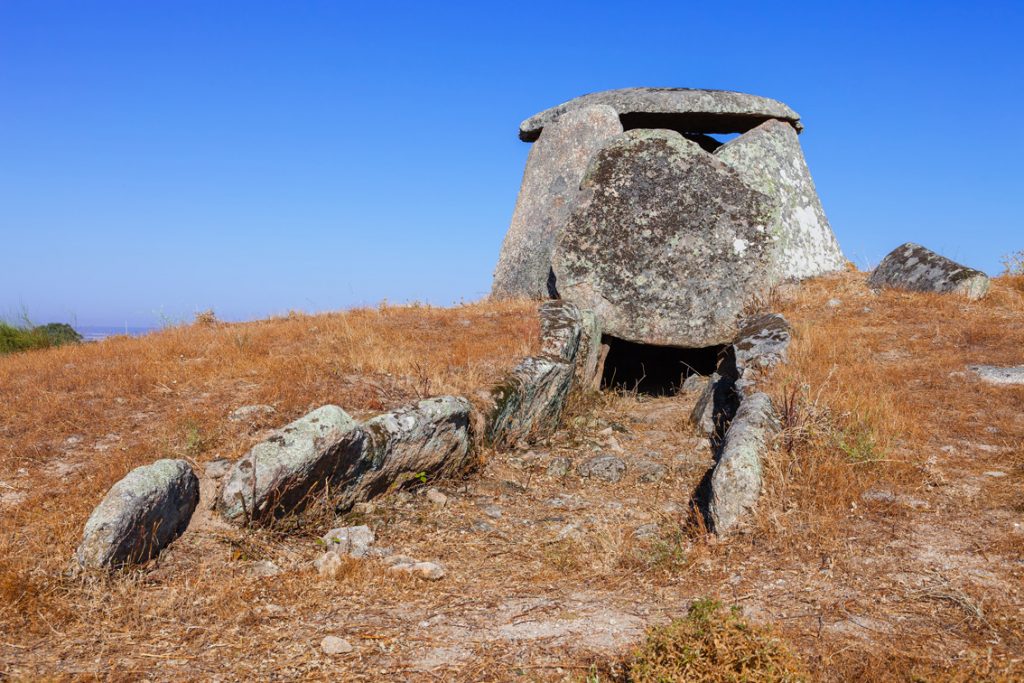 It is really well preserved for a 5,000-year-old structure, even though visitors can climb inside. But maybe because it is quite isolated means that it has not been overrun by the masses and hence in such good condition and free of graffiti and litter.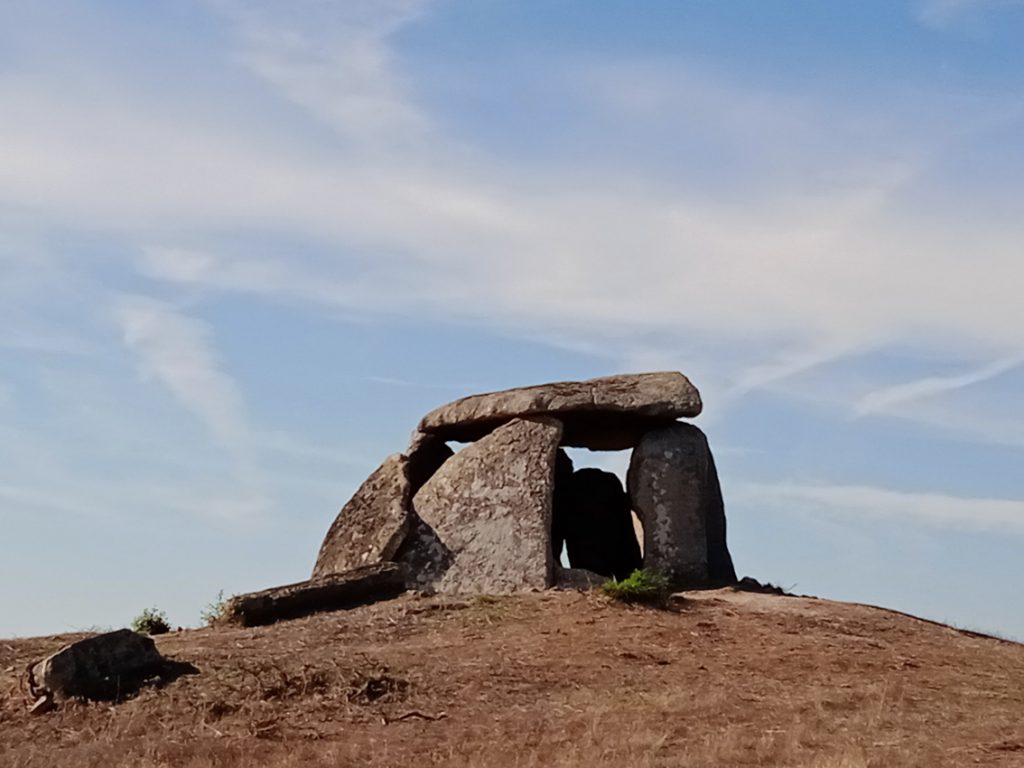 Just why these incredible megalithic structures were built by Neolithic people is still not known. Generally thought by archaeologists to be burial chambers, I personally think they had a more spiritual purpose, perhaps a place for pagan worshipers, and this one being set slightly up on a rise under a huge Alentejo sky is impressive.
A visit at sunrise or sunset would be magical!
Directions: