So while the whole of Portugal prepared to go into lockdown, we decided to spend our last day of freedom by seeking out a trail and walking in the Estremoz countryside.
We were surprised to discover that it is actually quite difficult to find good places for Walking in Estremoz, as much of the land around the town is privately owned and therefore fenced off with no public footpaths or right-of-way trails. And when we asked at the Estremoz Tourist Office for information on any local walks – there was none available.
So we reverted to the website AllTrails to see what we could find—and we were not disappointed.
We chose a walk that starts from the picturesque Albufeira das Fontes just outside Freixo and winds uphill for a few kilometres. One thing that was not mentioned on the website is that to reach the starting point of the walk, you actually need a good 4×4 vehicle as the track winds for around 5k from the road and is pretty rucked. But it's well worth the effort of getting there, as from the time of leaving the road we didn't see a single person or vehicle for hours.
The lake was pristine and shining silver in the sun and we took the time to watch waterfowl coming and going at will. The trail starts through fields of cork trees where thousands of new saplings had just been planted and gently opened out to green meadows with a couple of secluded homes off to right and left.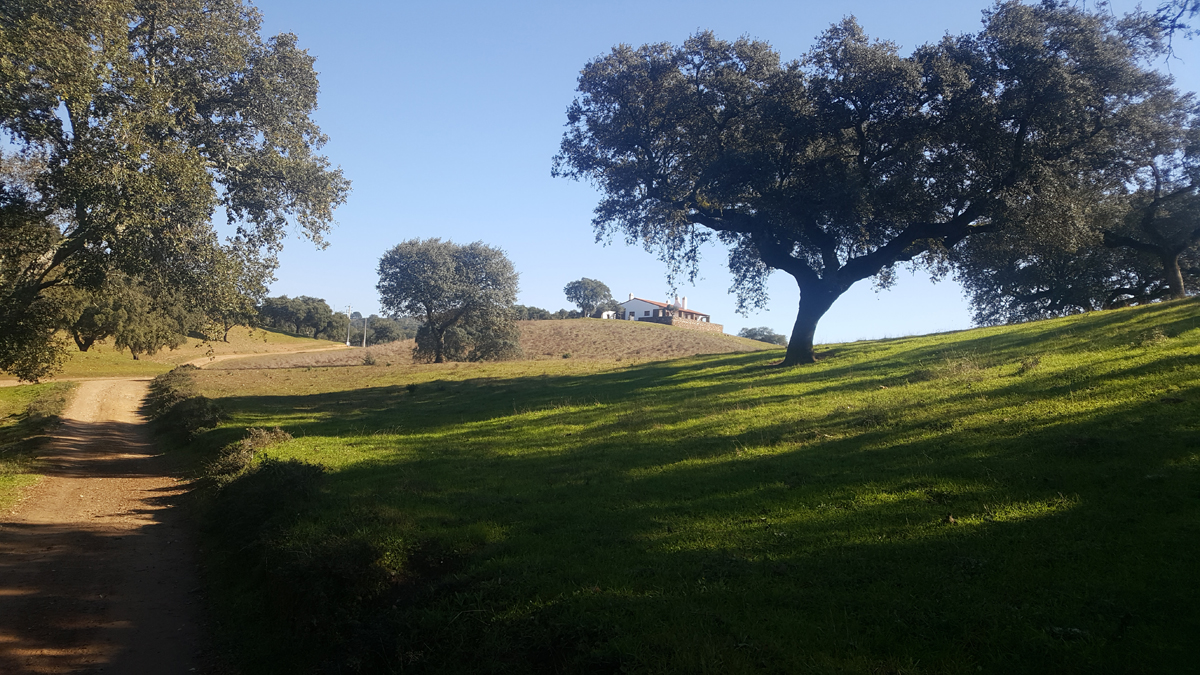 We stopped for tea and cake on a grassy knoll, which gave us time to sit and breath in all that lovely fresh air. Great believers in walking therapy, it's good for the soul to be surrounded by untouched nature and as the trail climbed higher into the cork oak forests we saw the tracks of plenty of wild boar and other animals living freely.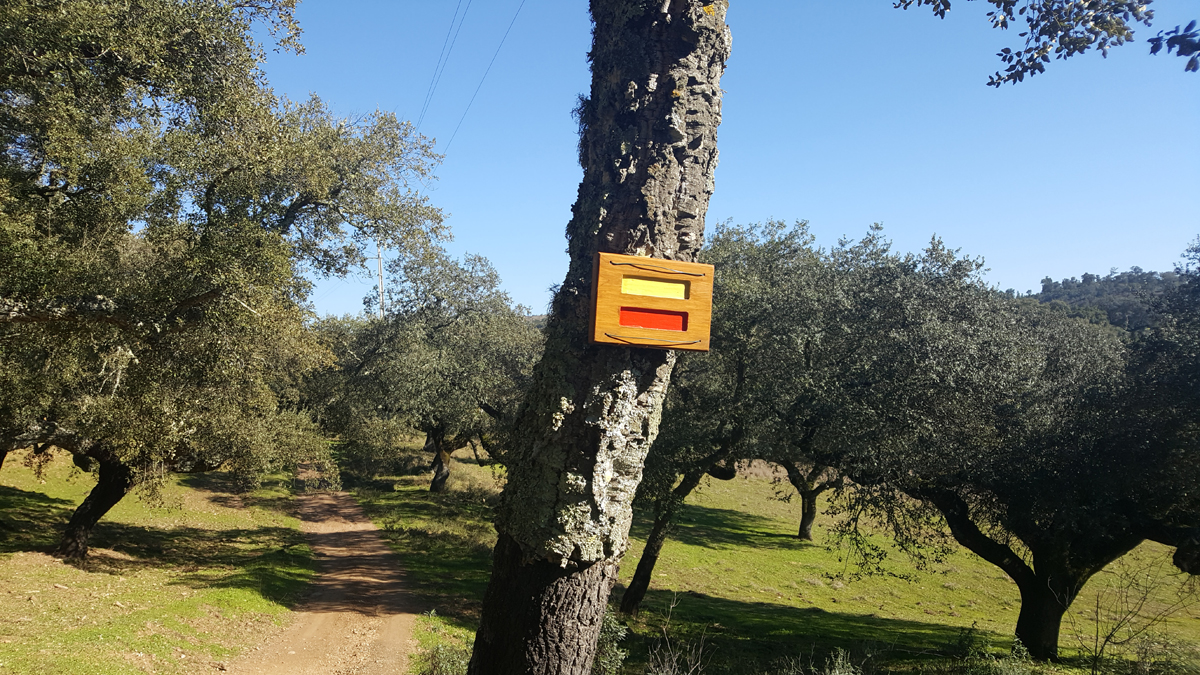 On reaching a high point around 2.5km from the lake we had a clear view of Estremoz in the distance, across numerous hills and valleys, as the crow flies, probably around 12km away—and this was where we decided to turn around and head back.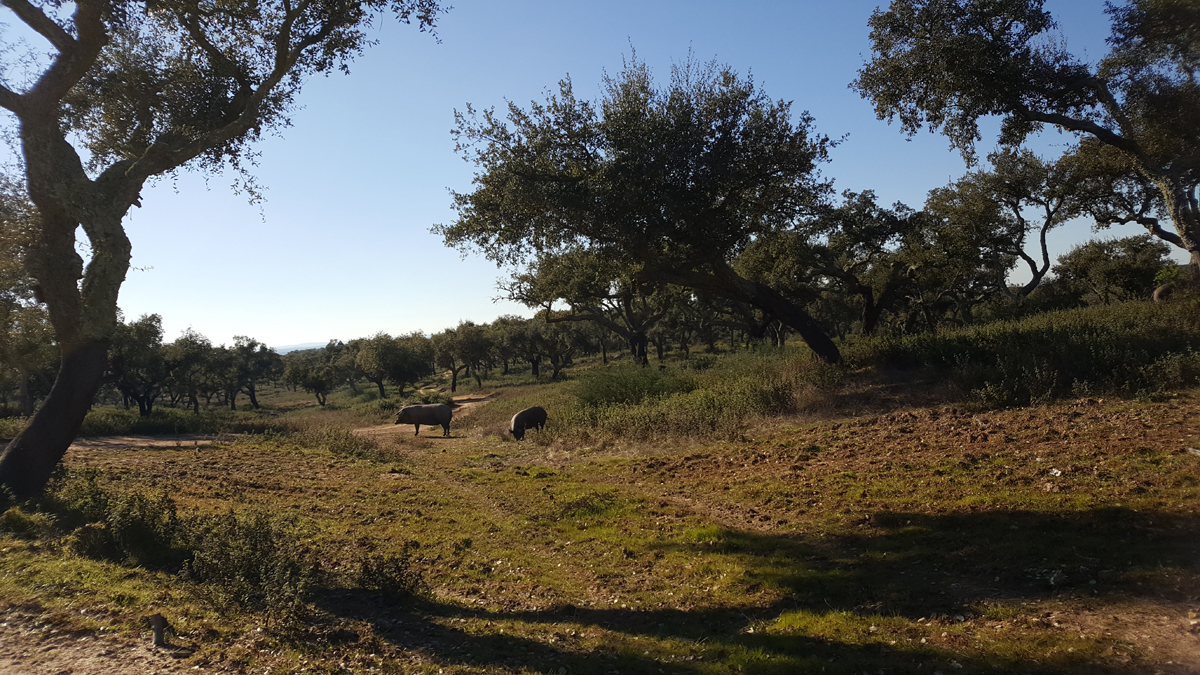 Once we picked up the car back at the water, we ran into a herd of black pigs running happily in the sunshine, a little scared of us they stuck together and a huge boar came out of the hedgerow to check us out. The porco preto running wild and free in the Alentejo cork forests… that is a scene to cherish!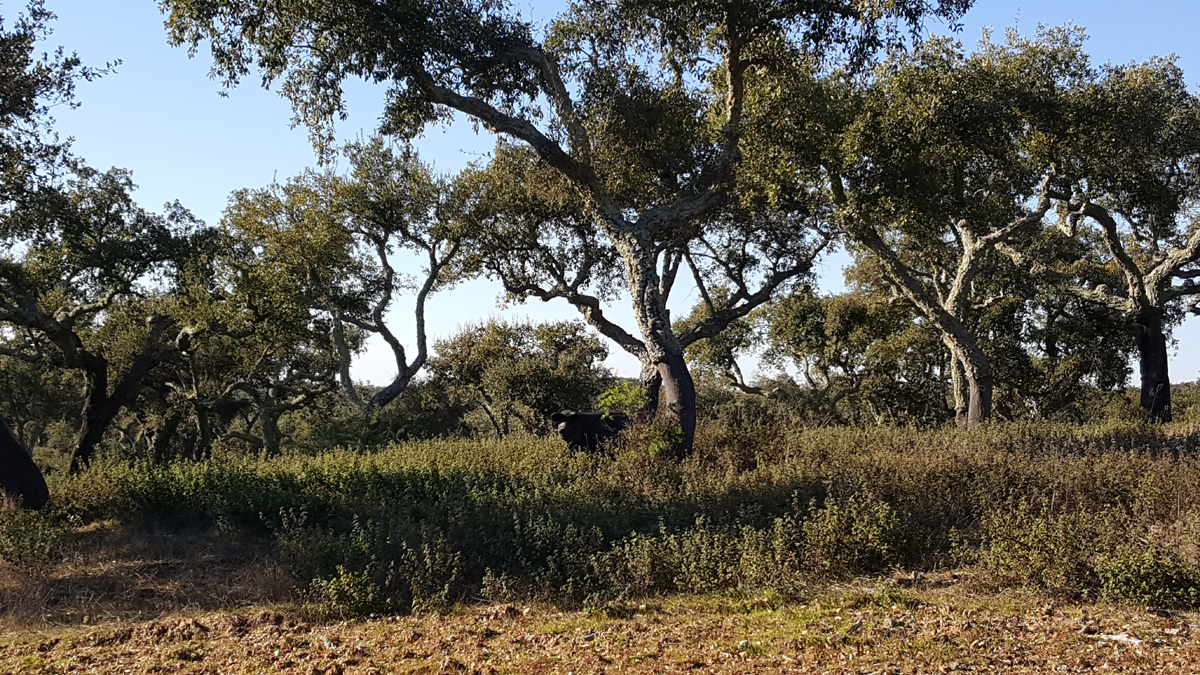 This walk was in January 2021. For more details of the route visit:
https://www.alltrails.com/trail/portugal/alentejo/albufeira-das-fontes-a-estremoz-gloria