Estremoz must have one of the most beautiful town hall buildings in all of Portugal. Although the Convento dos Congregados, Nossa Senhora da Conceição of the Congregates of the Oratory of São Filipe Nery de Estremoz, to give it its full name, has a rather unusual history in that it took 300 years to build!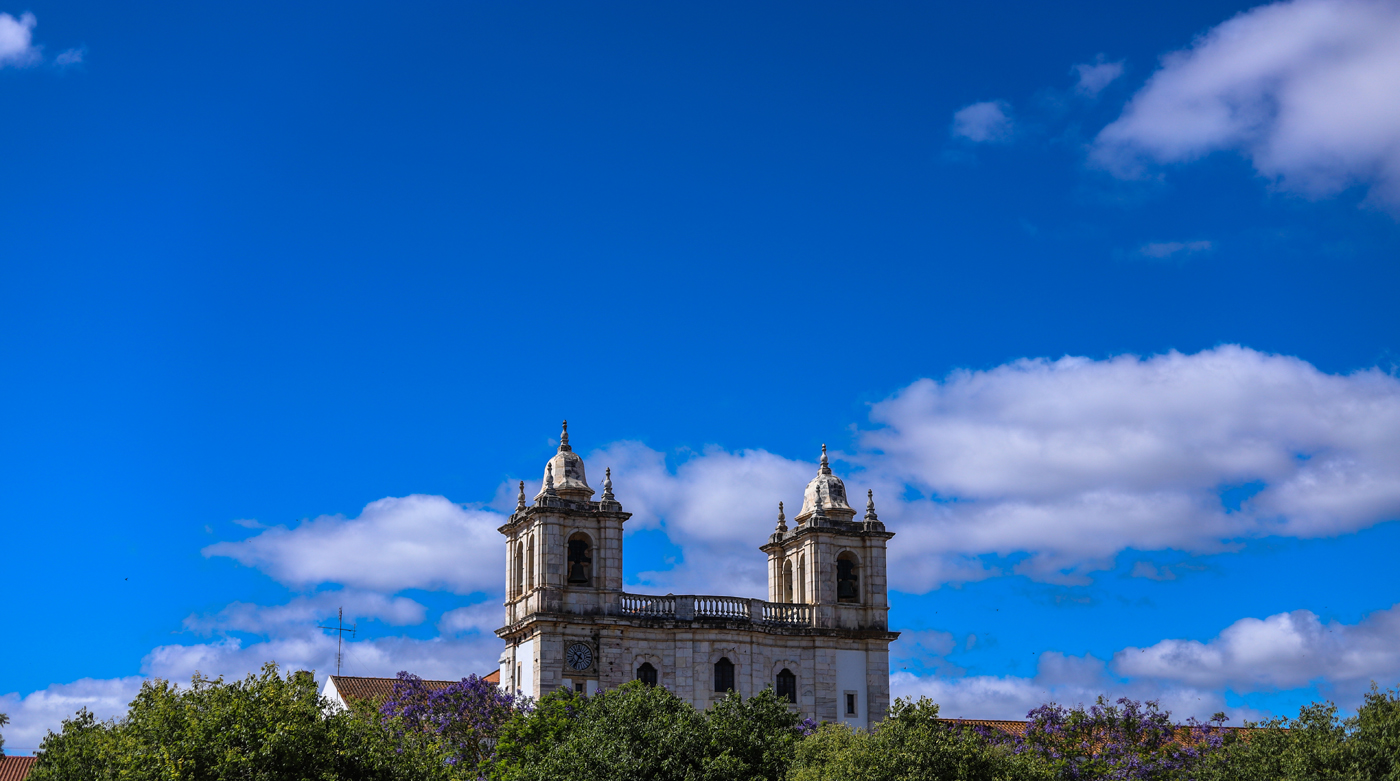 Set at the head the main square in town (O Rossio) the original palace was built in the 16th century, was confiscated by royal order of D. Pedro II in 1640, and the convent was installed in 1698.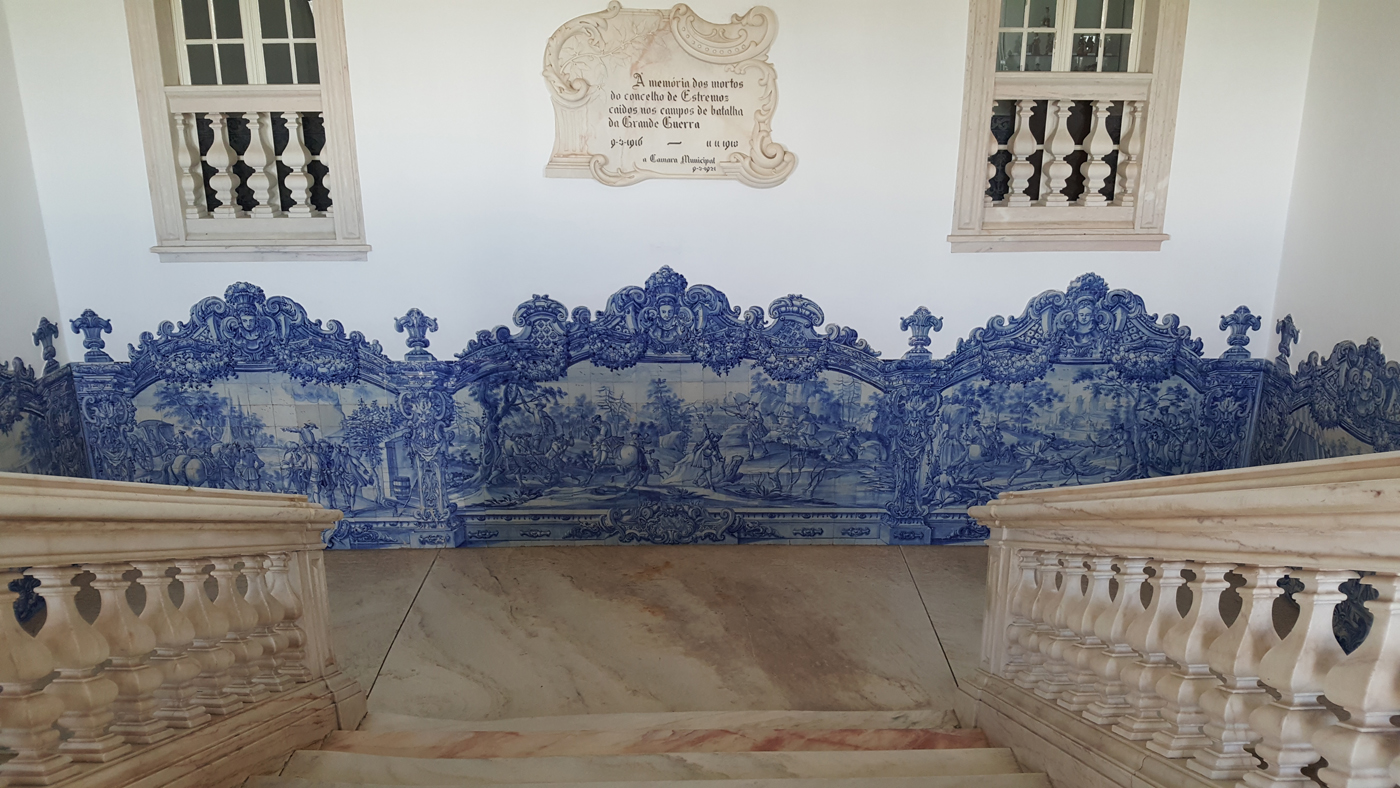 At the beginning of the 18th century the church was finished and later an amazing series of azulejo tiles were made, which can still be enjoyed today when you visit the townhall offices. Although many have had their faces scratched out, there is a dramatic marble staircase that divides into two with incredibly detailed blue and white depictions of hunting and war scenes showing the various social classes at the time of D. João V. You can take this all in when you have to visit the offices on the upper floors. The choir room inside the convent features traditional azulejos of a more religious nature with gospels and saints.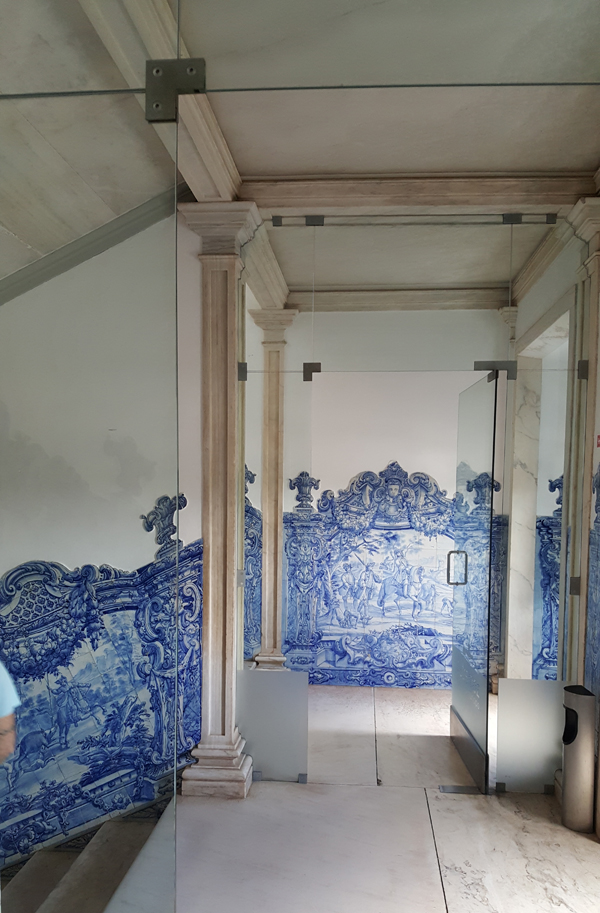 For some reason building work was restarted in 1961 and the façade of the convent was completed in 1967. However, the convent didn't open its doors as a church until 1995 – almost 300 years after it was started!
Today the Convento dos Congregados holds the Câmara Municipal (townhall) offices, as well as the Public Library and Museum of Sacred Art.
Main photo: Camara Municipal de Estremoz