Local artist, João Carlos Travassos Pena, from San Bento do Cortiço, is exhibiting some of his more recent pieces of work at the Estremoz tourist office in the town's main Rossio square.
Running from 3 July to 1 August, the art exhibition Estremoz entitled 'Horizontes Verticais', or Vertical Horizons, showcases a series of the artist's colourful oil-on-canvas paintings and is free to visit.
Artistic inspiration
Mostly painted during the recent Covid lockdown, the works of art are abstract/surrealism in style and said to be inspired by the surrounding nature of the Alentejo countryside, abandoned rural paraphernalia and the painter's own childhood memories.
João Pena, 43, was born in Sao Bento do Cortiço, a parish of Estremoz, and began his artistic career with a collective exhibition to which he was invited by Professor Joaquim Vermelho of the Museum Municipal. He has since exhibited at fairs, such FIAPE in Estremoz, and at events held at Quinta do Carmo in Gloria, and more recently has expanded his reach worldwide.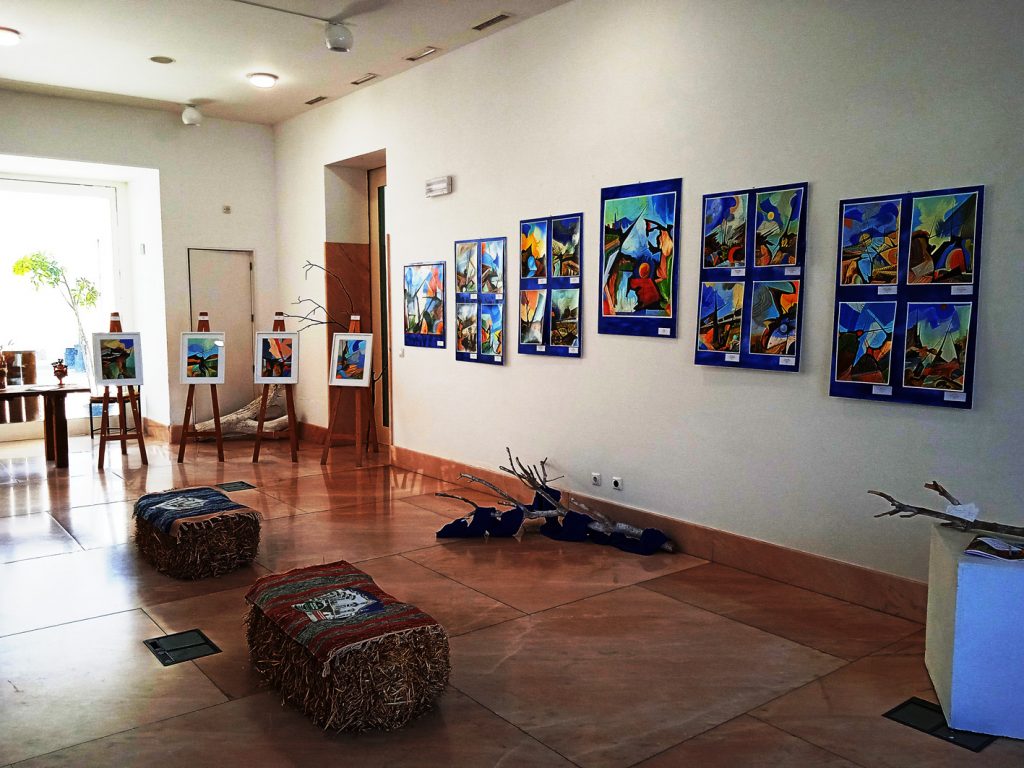 In addition to painting in various styles and techniques to which a large part of his free time is dedicated, art is also a big part of his professional life, as he works at a local company in Estremoz that produces traditional mosaic tiles.
Be sure to show your support for this local, Estremoz artist by popping in to view his work.
Details:
Art Exhibition Estremoz: Horizontes Verticais
Artist: Joao Carlos Travassos Pena
Venue: Estremoz Tourist Office
When: 3 July to 1 August