I own a copy of a lovely coffee table book called 'As Mais Belas Vilas e Aldeias de Portugal' (Portugal's Most Beautiful Towns and Villages), which I bought way back in the 1980s—and even though I have moved country a couple of times in the interim, I still have the book with me.
One of the most intriguing places that always stood out for me was the village of Pavia, in the Alentejo, and it makes sense that it was one of the first places that I wanted to visit when we moved here in 2020.
Pavia's secret treasure
At just over half an hour's drive from Estremoz, Pavia is a small Alentejo village of around 1,000 inhabitants in the district of Mora close to the Montargil reservoir. However, it holds an enchanting secret in it's centre, which is a fine example of an ancient dolmen or anta that is converted to a Christian church.
Totally accessible to the public, you just drive into the pretty main square that houses the Junta de Freguesia building, a clock tower, little band stand and a couple of cafés, park, and wander a couple of streets over, and there you have it!
For me it is a magical structure: not only is it proof that man has made his home here since prehistoric times, but also that the dolman has been standing and probably used as a place of worship for the past five thousand years.
Dolmen at Pavia, Alentejo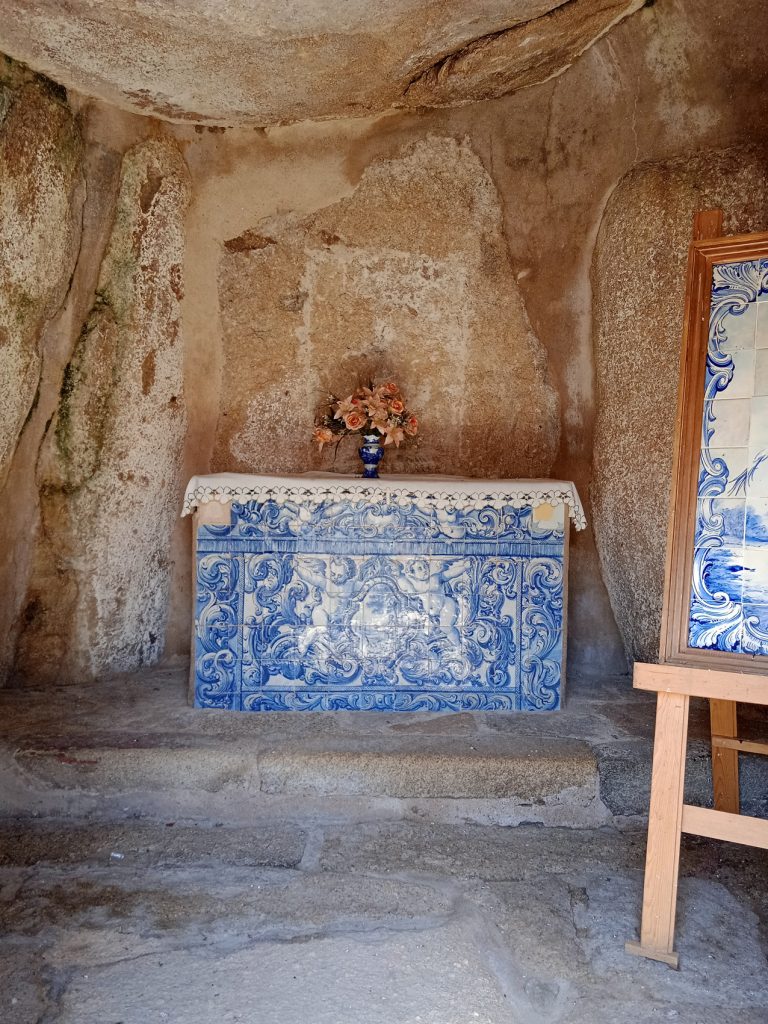 Probably erected sometime between the 4th and 3rd centuries BC, the Pavia Dolmen is a chamber made up of seven enormous granite rocks on the sides and another huge slab on top for the roof. It was probably built as a burial tomb and since its transformation into a chapel has had a cross and little bell tower added, and inside contains an altar decorated with 18th century Azulejo tiles from Lisbon.
It is not known exactly when the dolmen was repurposed into the Capela de São Dinis chapel, but it was first documented in 1625, so was some time before that date. Dedicated to Saint Dinis or Dionisio, today it is recognised as a Portuguese national monument and is one of the most important megalithic monuments in Portugal as well as being one of the largest on the Iberian Peninsula.
The Mora region is home to around 120 megaliths of varying sizes and importance, and there is a fairly new interactive museum dedicated to them in Mora.
It may have taken me 30 years to actually get round to visiting the Pavia Dolmen, but for me it was well worth the wait!