Anyone who becomes a resident in Portugal is eligible to import one foreign-registered car tax-free. This is good news because the import taxes on cars here is extortionate, however, you do need to work through a whole list of documents and meet certain criteria in order to comply with the tax-free status—and you must have owned the vehicle for more than 6 months.
Coming from Spain, my little car had Spanish plates, but the same rules apply to importing vehicles from other EU countries and also British or US registered cars.
For importation of a car into Portugal tax-free, this is what is required:
The Vehicle
Registration documents of the vehicle, proving that you have been the owner for more than 6 months
Current insurance certificate
Valid vehicle roadworthiness certificate (MOT/ITV)
Certificate of Conformity (CoC) from the manufacturers. This may be difficult to attain, especially if the vehicle is an older model. The import agent was able to organise this for us for an extra fee.
The Owner
Proof of ID (passport)
Proof that you are a resident in Portugal (CRUE)
Proof of previous residence overseas (this can be a rental contract, electricity bills in your name etc)
Cancellation of residency in previous country (in Spain this is Empadronamento certificate and for UK citizens it can be obtained from the British Embassy)
Declaration that you will not sell the vehicle for a period of one year from Portuguese registration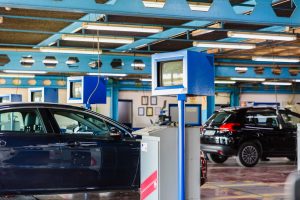 Once you have all the documentation in place, your vehicle will need to make a roadworthiness inspection in Portugal (€78) and all documents are then submitted to customs. It only took a couple of weeks to receive our new licence plates and temporary documentation. We are still waiting for the permanent logbook to arrive but it should take around 2 months.
Using an import agency
We decided to use an agency to handle this for us—ACP (Automóvel Club de Portugal) in Evora, who charged €49 for annual membership, €460 for handling the import with customs and €169 to organise the CoC. They also booked the vehicle inspection for us, and told us that once we receive the new Portuguese documentation we should to go to Finanças to pay the annual road tax.

It is, of course, possible to do all this yourself, should you have lots of spare time and if your language skills permit, but even with the help of ACP Evora we found that we were 'missing a document' and encountered the usual delays  🙂