Estremoz despite being in the Alentejo region of Portugal is really well connected with the rest of the country, as well as being just an hour to Badajoz, the nearest large city in Spain. So if you feel like taking a cheeky trip to Lisbon for a taste of big city culture, the Estremoz to Lisbon express bus run daily by Rede Expressos is just a two-hour trip away.
Lisbon by bus
We took the early (8.15hrs) coach, paying only €8 each to sit towards the back section and were really impressed. The bus was punctual, left on time and we only had around 15 fellow travellers—and it was so easy.
There was only one stop (10 minutes maximum) to break up the journey at Montemor-o-Novo and then straight on the motorway, over the Tagus river via the Vasco da Gama bridge – and arrival at Sete Rios terminal for 10.30hrs—leaving you free to enjoy a full day of sightseeing, shopping or business in Lisbon.
Arrival in Lisbon
The bus depot at Sete Rios is busy and linked to the centre of Lisbon by taxi, bus and metro, and although there are limited places to eat or take a coffee in the terminal itself, surrounding the station are lots of cafés and restaurants serving a 'prato do dia' etc.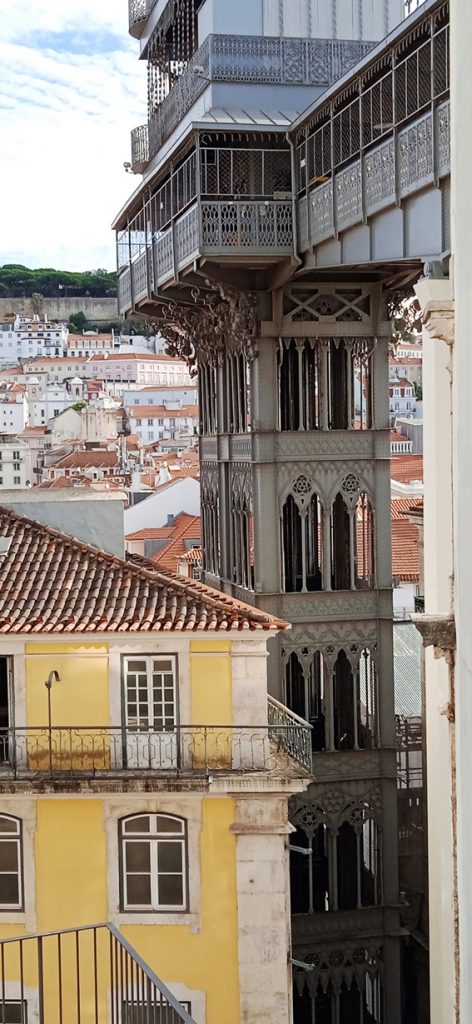 For the return journey we took the 15.30hrs bus Lisbon to Elvas, although there are later alternatives available. This one (also express) did an extra drop-off/pick-up in Almada as well as Montemor-o-Novo, and took the route crossing the old 25 de Abril Bridge—quite scary now as you are so high up but offering excellent views along the Tagus estuary to Cascais in the distance.
The details
The Estremoz bus station is just on the edge of the industrial park in Av. Rainha Santa Isabel and booking is online, you simply show your digital phone ticket to the bus driver and take your numbered seat. The buses are modern, clean and comfortable, and the best part is you don't have to worry about finding parking in the city…
One thing to note: using the bathroom at Sete Rios costs a euro!
Rede Expressos website for timetables, routes and prices: www.rede-expressos.pt
Estremoz bus station on Google Maps: https://tinyurl.com/ykde55df