The clocks went forward last weekend and we are now officially experiencing our first springtime in Estremoz in the Alto Alentejo.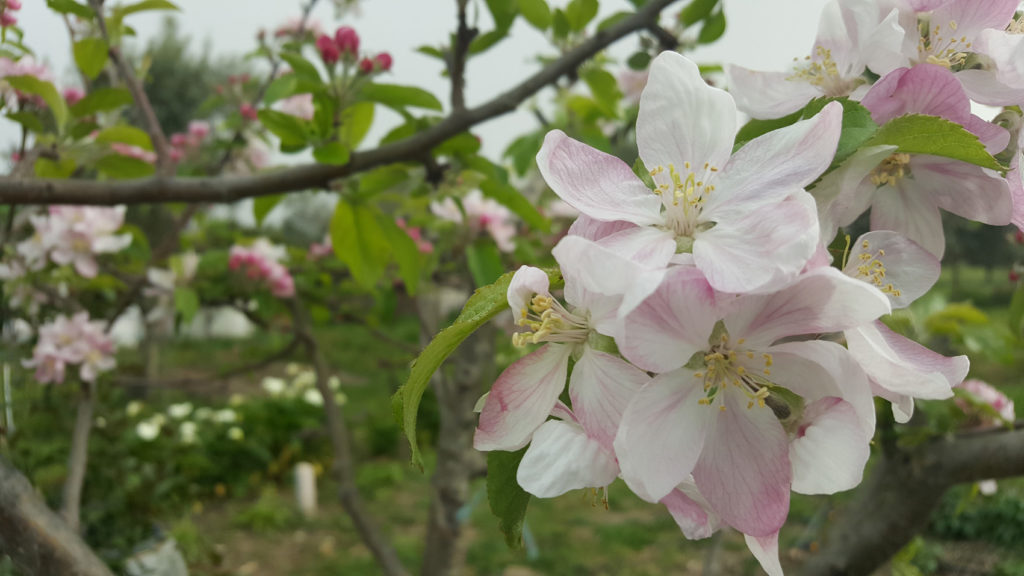 The weather has been great for weeks now, dry, breezy and sunny, and we spend the days outside with windows and doors thrown open to air the old house. The adjoining sheep farmer has brought all his mothers and baby lambs outside to enjoy the warm weather and the farmer's wife spends hours carelessly watching them and chatting away across the wall to our neighbour. We are surrounded by meadows of lush grass and daisies swaying in the wind for as far as the eye can see…in our case all the way to Evoramonte castle on a distant hill.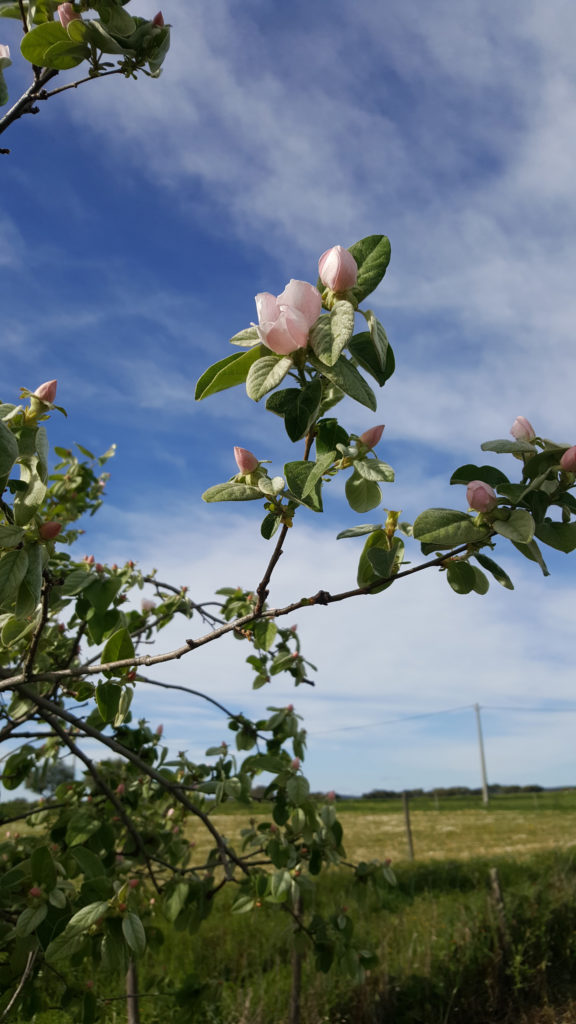 Springtime in Estremoz
Things are progressing quickly in the garden, with the trees suddenly breaking into blossom: four quince trees, three different types of apple, three pear trees and two figs. As well as the oranges, lemons and olive trees, we also have a few that have shoots and flowers but we don't know what they are—fingers crossed for almonds or some other kind of nut…
Spring is when most plants and trees need extra care so we have been busy spraying all the fruit-bearing trees with fungicide and insecticide, and have also bought an organic fertilizer to water in around the base, in the hope that we will be flooded with good, healthy fruit in the summer months. Sadly we did lose one or two as casualties to the heat last spring/summer when due to the first Covid 19 lockdown we were not able to come over to Portugal to give them water.
Watering is essential
The hotter weather also means that we have to start watering, and as our homestead is set on around 2,000m2 of land, it 's quite a big daily chore. The early potatoes are joining in the spring feeling and the first plants have started to flower too, so we have set up an irrigation system made from lengths of broken hosepipe that were left here by the previous owner. We've managed to recycle by salvaging them from the grass and meticulously piecing them together in a way that each plant receives a constant drizzle of water.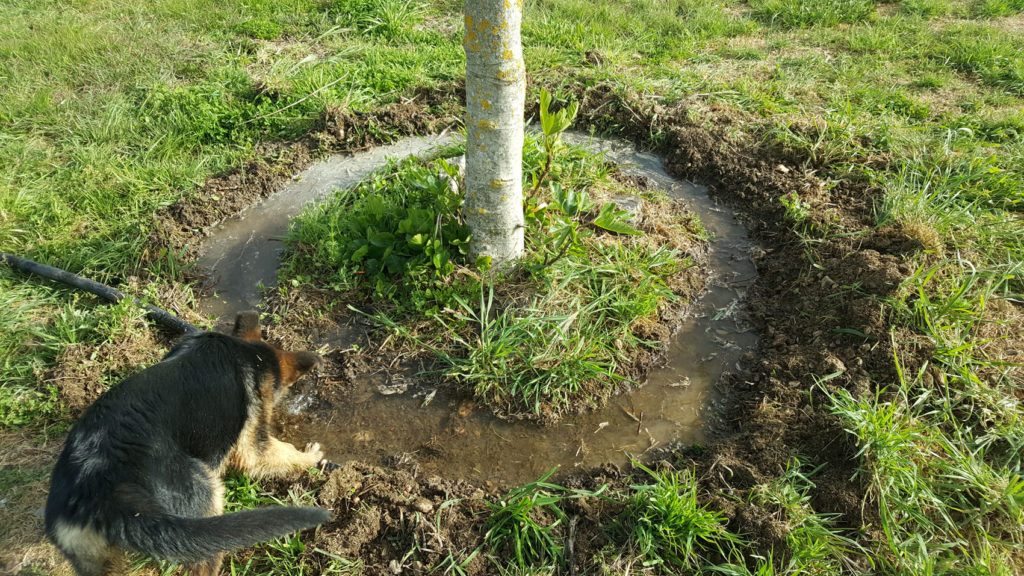 We have also dug out moats around each of the fruit trees – or caldeiras according to our neighbour – which we can fill deep with water and leave to soak in avoiding seepage to other parts of the garden.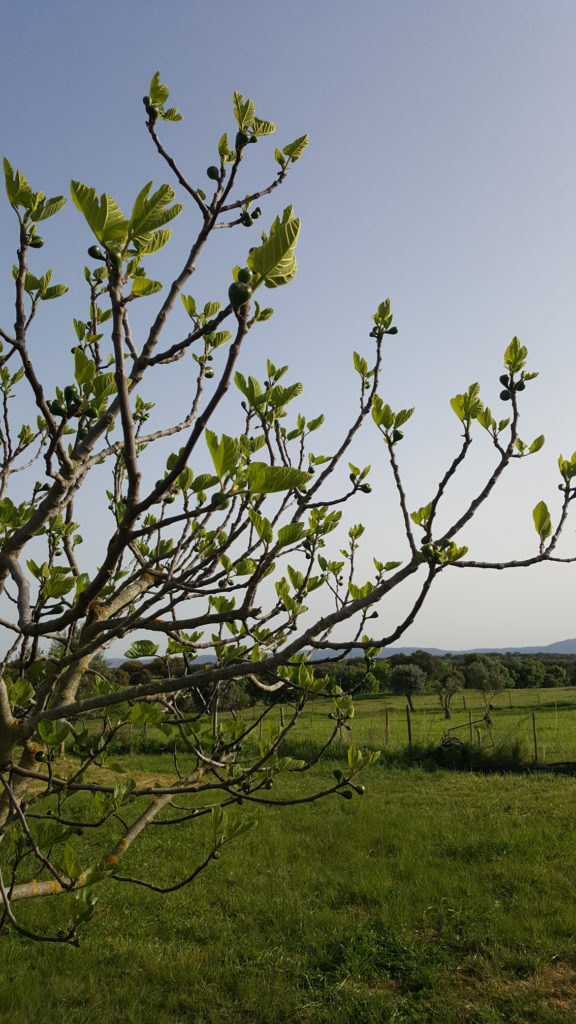 We also bought a raspberry plant in town that looked just like a bare stick but careful nurturing through the final weeks of winter and protecting it from the frost means it is also full of shoots now, so we just need to pick a spot in the garden to plant it…all we need now is a mango tree!
As Fernando Pessoa says:
"The moon is high up in the sky and it's spring.
I think of you and within myself I'm complete.
A light breeze comes to me from across the hazy fields.
I think of you and whisper your name. I'm not I: I'm happy."