As most of Portugal is slowly coming out of lockdown, we decided it was time to venture out and explore the local countryside a little better. It was also our five-year anniversary and a good excuse to dust off Olive, our 1971 VW beetle, and enjoy a little bit of a road trip.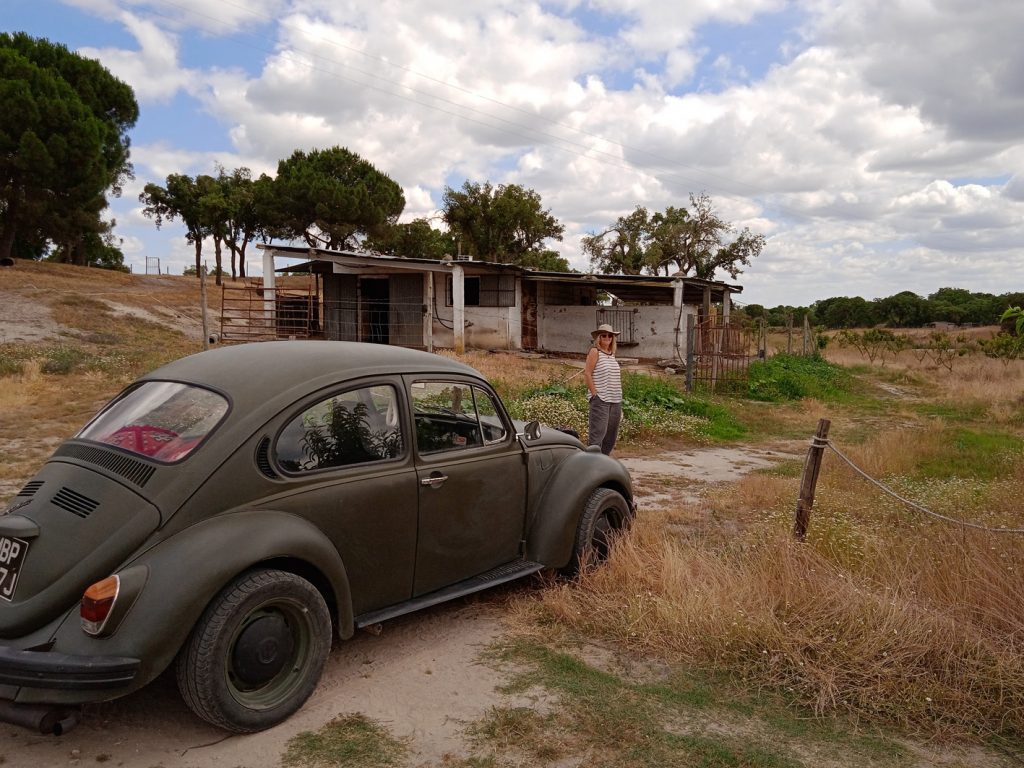 Keeping it local, and wanting to try something different, we settled on a run out to Direction South, a campsite that offers accommodation in tepees and a tree-house close to the Montargil reservoir.
Staying on a working farm
The ride out is pleasant on good roads that pass through small villages with very little traffic and as you get closer to the lakes area, you start to pass the occasional second home with a boat in the garden. Direction South is a working Alentejo farm set down a level track with mainly goats, pigs and peach trees. The camping area is set on the top of a small hill with the tepees well spaced apart for privacy and looking back down across the fields.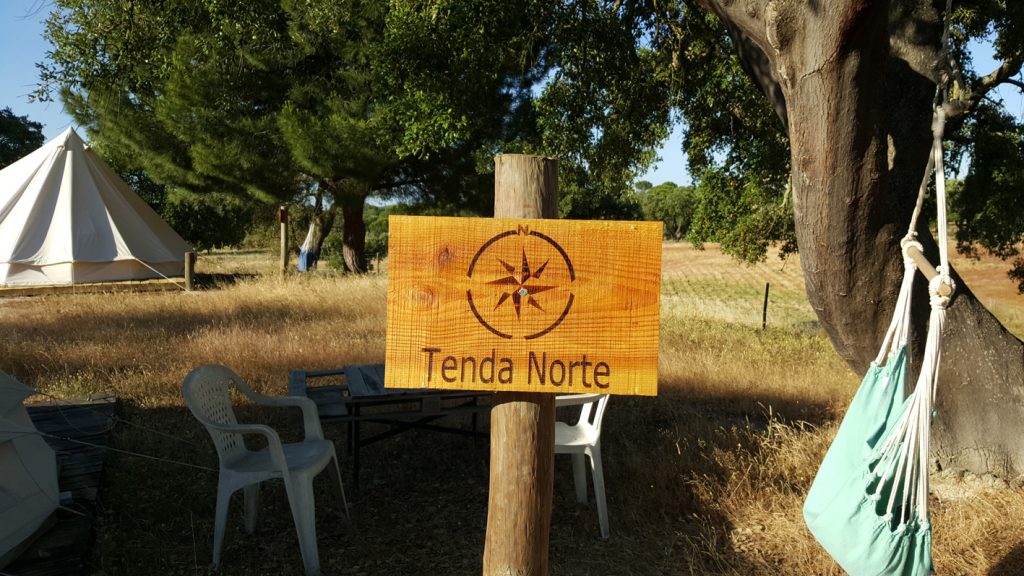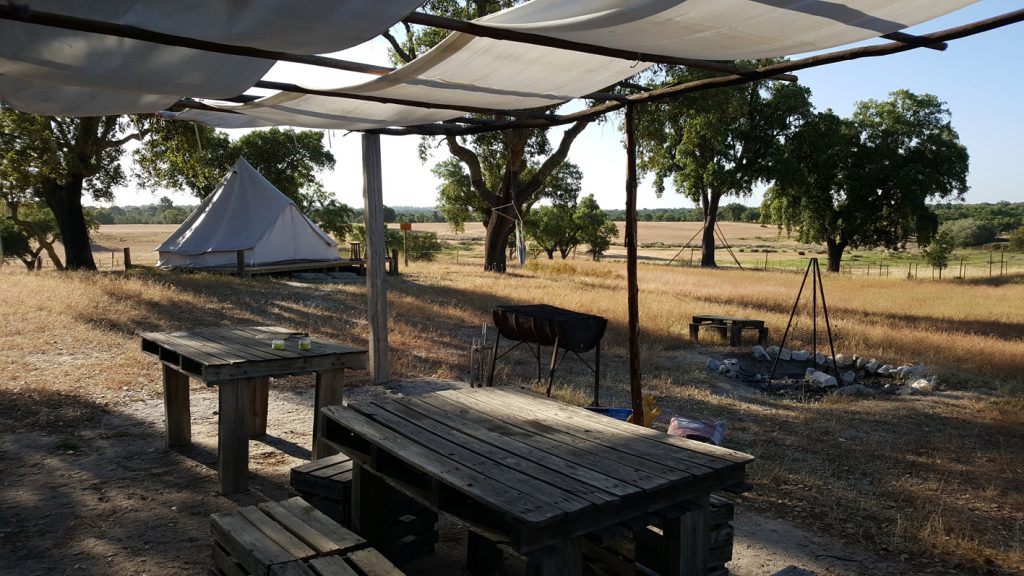 First impressions are of a really peaceful and chilled space, not quite the glamping experience we were expecting as the facilities are basic but this just made it better in a way. The camp attracts like-minded people looking for a total wind-down and cut with the usual hectic lifestyle. There is no internet or TV to distract you, just the sounds of nature, goat bells, birds and the wind in the trees—and you are free to roam the farm, which has its own mini-reservoir too.
Sleeping in a tepee at Direction South

The accommodation itself is great – a very comfortable double bed, side tables, armchair and a couple of lamps. The tepee, which is set on decking, has flaps that can be opened, fitted with mosquito nets, so they let in the breeze and not the bugs. There is a separate toilet block with individual showers and toilets for each tent, and a communal open-air kitchen and eating area for those who bring their own food. Breakfast (if you go for it) is delivered in a basket with homemade bread, goat's cheese and jam. Devine!
Definitely an experience to be repeated
Next time we will definitely cook on site, purely to enjoy the chilled atmosphere, peace, tranquillity and fresh air as sunset turns into night. Outside lights go off at midnight and lying in bed with the shadows of the nearby trees playing across the tent is a mesmerising experience.
We definitely plan to go back!
Direction South Info:
Estrada de Montargil 114 – Foros do Mocho, 7425-015 Montargil
Facebook page