The Museu Municipal de Estremoz Prof. Joaquim Vermelho is at the top of the town in the castle square, in a building that dates back to the 13th/14th century—and is a great little place to visit if you want to know more about the town of Estremoz, it's traditions, history and people.
Set out to resemble a traditional Alentejo home, the museum also includes a separate art gallery that hosts temporary exhibitions of modern art that change throughout the year.
History of the city museum

The museum was originally opened in 1880 to house a permanent display representing the traditional industries of the town, such as marble, cork, ceramics and agriculture. Later a collection of the famous 'bonecos de Estremoz' was added and in 2003 it was given the name 'Prof. Joaquim Vermelho' in memory of local poet, writer, teacher and curator of the museum.

What to see at the city museum in Estremoz

The museum is small, with only around six or so rooms and as you wander from the traditional farmhouse kitchen to more formal bedroom suite, you not only see how the houses were set out in times gone by but also displays of local handicrafts with works in pottery, cork, horn and wood, as well as hand-painted period furniture.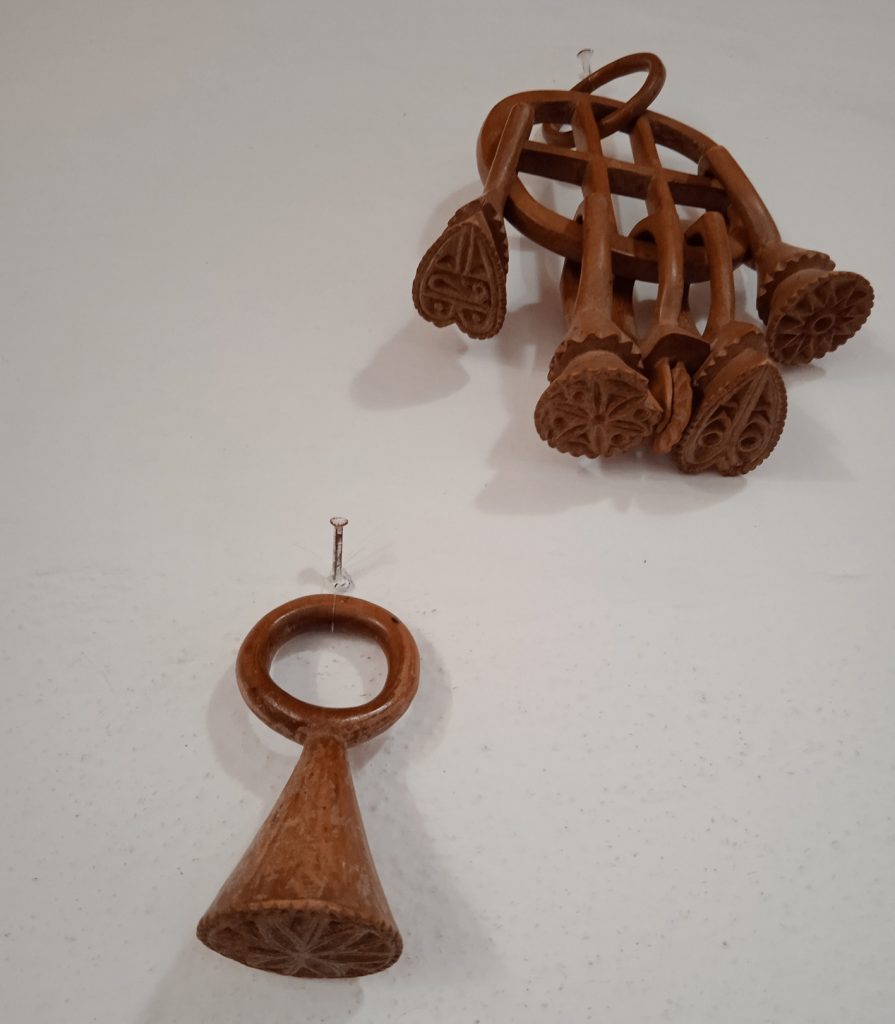 A small example of what is on show, are these carved wooden seals or stamps. Back in the days when people baked their bread in communal ovens, they first stamped the dough with their own particular seal so that when the loaves came out of the oven, they could tell which bread was theirs!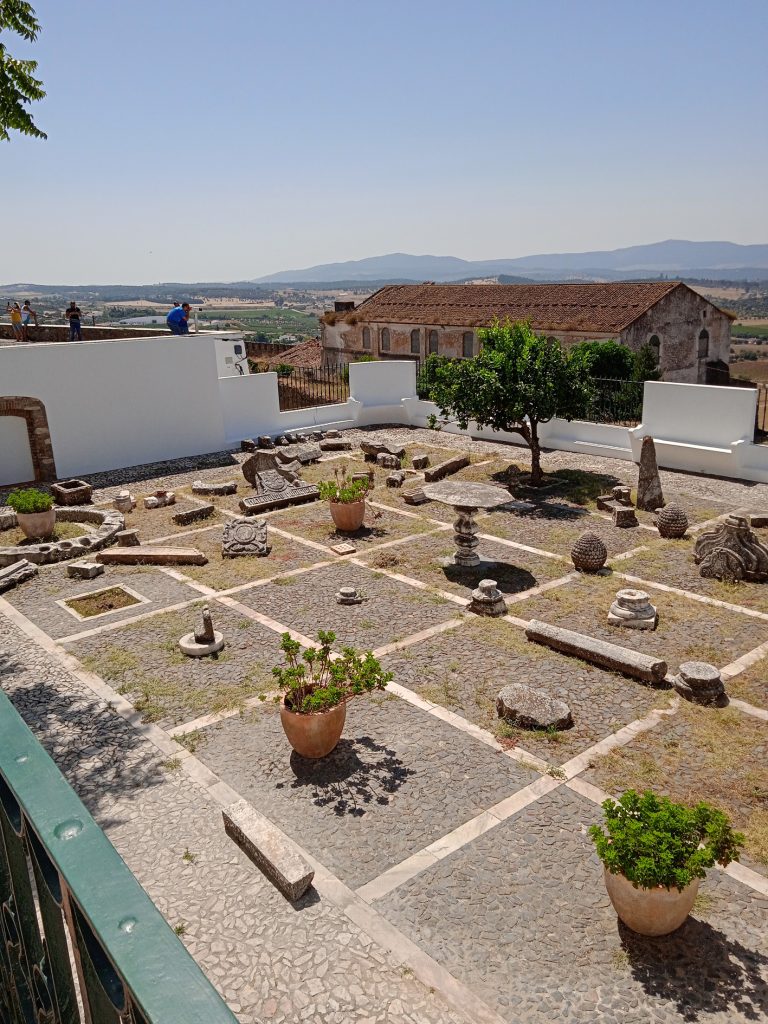 Roman Marble and stone
Outside is a courtyard with Roman and medieval archeological pieces, tiles and religious artifacts—plus a great view down to the vineyards and fields surrounding Estremoz.
All in all, it is a charming little museum where you can take your time to learn more about the town and it's traditions – and definitely a place to visit again.
Details:

Address: City museum in Estremoz, Largo Dom Dinis, Estremoz
Tel: + 351 268 339 219
Opening hours: Tuesday to Sunday, 9-12.30hrs and 14-17.30 hrs.
Closed Mondays and official holidays
Entrance: €1,55