The Romaria a Cavalo, or pilgrimage on horseback, takes place in Estremoz every year on 8th December, which is a national holiday in Portugal celebrating the Immaculate Conception.
A delight for any horse lover, the procession of riders and their animals leaves early in the morning from the main square in Estremoz en route to Vila Viçosa via Arcos and Borba, a trek of around 19 kilometres.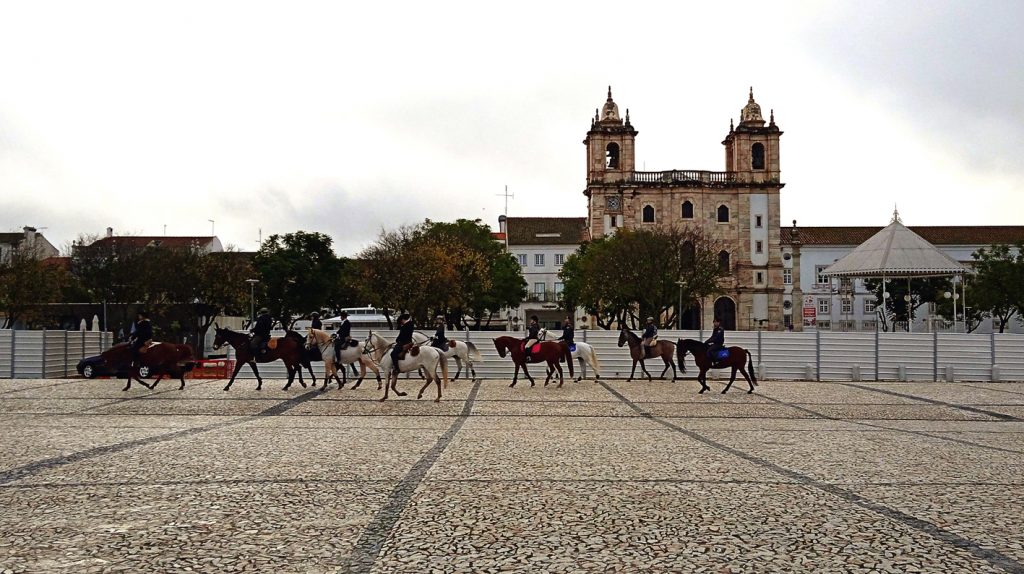 However, they don't take the main roads but rather make their way along country tracks and pathways across country.
Setting off from Estremoz
If you arrive at Rossio around 8:30hrs you will be in time to see the horsemen and women gather in preparation for the ride. You can pick up on the pride and excitement with some dressed in traditional Alentejo outfits, others in formal riding finery alongside more country riding habits. On the day we went it was threatening to rain, but nevertheless, the horses were blessed and then set off in in a procession with individual riders at the front followed by a few polished black buggies and more rustic agricultural carts decked in flowers.
Religious festival to traditional celebration
The romaria is essentially a religious festival that started way back, when farmers in the area brought their livestock and horses into town to be blessed for protection and good harvests. Today, organised by the Equestrian Association of Estremoz it is more a show of tradition and camaraderie rather than a pilgrimage, with a real mix of people taking part, including younger riders and a few members of the cavalry.
Joining a larger procession in Vila Viçosa
As with all great Portuguese events, the Romaria a Cavalo also involves feasting and socialising, with stops on the way to Vila Viçosa for refreshments and a lunch once the destination is reached. In the afternoon, the horses and riders then join a much larger procession with horses coming from across the region, this year attended by the Portuguese royal family. Quite a sight to see and one that we will definitely not miss next year.